Daily Dose: Cigarettes After Sex, "Neon Moon"
The song is a cover of the 1992 hit by country duo Brooks and Dunn
Photo by Ebru Yildiz
Music
Features
Cigarettes After Sex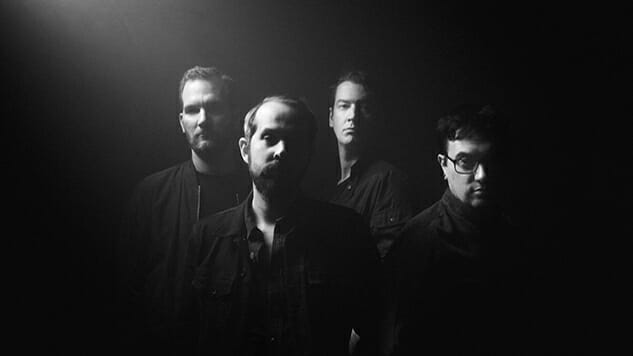 Daily Dose is your daily source for the song you absolutely, positively need to hear every day. Curated by the Paste Music Team.
Cigarettes After Sex have shared "Neon Moon," a cover of the 1992 hit by country duo Brooks and Dunn. The song is the second batch of new music from CAS this year, following June's Crush / Sesame Syrup single.
There's always been an odd affinity for country music in the slowed-down syrup world of dream-pop and its sister genres. Something about the sentimental weepiness of country music's slide-guitar balladry translates incredibly well to reverbed guitars and drowned-in-the-mix drums.
"Neon Moon" is no exception—CAS singer Greg Gonzalez's tender, androgyne vocals move the track out of the structured framework of radio-friendly country, and into a hazier, more romantic place of distant sounds and more distant lovers. The song floats down to your ears, weightless as a ribbon of light from the moon.
Listen to "Neon Moon," along with the band's 2017 Paste Studio session, below, and find the band's 2019 tour slate further down.
Cigarettes After Sex Tour Dates:
January
18 – Austin, Texas @ 7 Minutes In Heaven
May
24-25 – Madrid, Spain @ Tomavistas Festival
31- Hilvarenbeek, Netherlands @ Best Kept Secret Festival
June
01-02 – Hilvarenbeek, Netherlands @ Best Kept Secret Festival