Clairo Debuts Striking, Vocoder-Stricken New Track "Closer To You"
Images via Hart Leshkina, Fader Label
Music
News
Clairo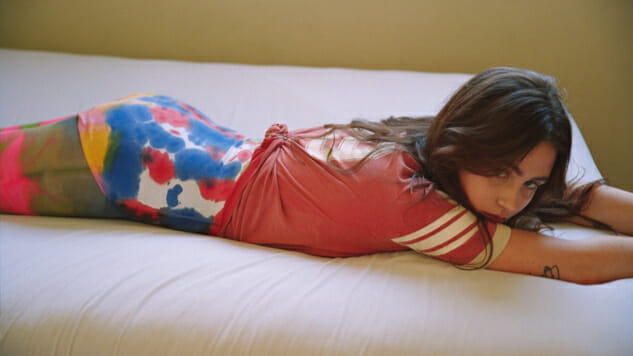 Pop newcomer Clairo (aka Claire Cottrill) has shared the second cut from her forthcoming debut album, Immunity, out Aug. 2, a striking, autotune-stricken track titled "Closer To You."
The single, which the musician refers to as "one of the most important songs" she made with co-producer Rostam Batmanglij, is a stark departure in sound from the album's first single, "Bags." The song is led by a sharp, dark backbeat as the musician's expressions of desire and frustration are filtered through layers of harmonizing vocoders (a farfetched comparison, but it recalls the harmonic layering on Charlie Puth's Boyz II Men collaboration "If You Leave Me Now").
"The things you do / Only make me want to get closer to you / And the things that you say / Only make me want to stay," she sings against swelling autotune and synth.
Cottrill isn't using the autotune as a crutch, but rather a stylistic choice to emphasize the emotional rawness of the song. In an interview with Beats 1, the musician revealed that Toro y Moi told her he uses autotune because it's difficult to evoke emotion from something that doesn't show human qualities and "putting [auto-tune] in a song where you need to show a lot of emotion has a lot of meaning."
Immunity will arrive Aug. 2 via FADER Label.
Check out the new single below.