Canadian Post-Punk Collective Crack Cloud Announce Debut Album PAIN OLYMPICS, Share New Single "Ouster Stew"
Photo courtesy of the artist
Music
News
Crack Cloud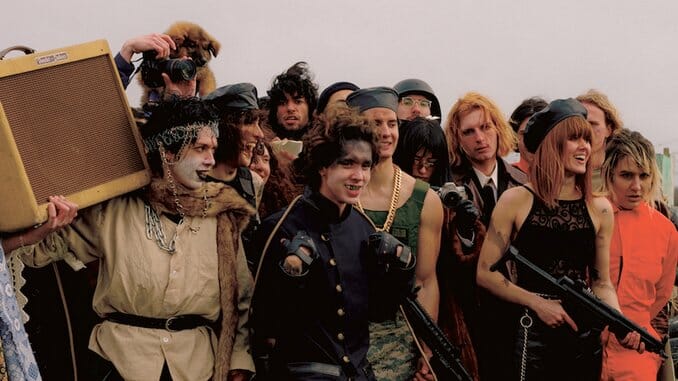 Vancouver art collective Crack Cloud have shared the details of their debut album PAIN OLYMPICS, along with a new single "Ouster Stew." PAIN OLYMPICS will be released on July 17 via Meat Machine. It was self-produced and written and recorded in Calgary and Vancouver between June 2017 and December 2019. The group's previous release was their 2019 single "The Next Fix," which followed their exceptional 2018 self-titled EP. Earlier this week, Paste featured them in our list of 30 Canadian artists you need to know in 2020.
The collective (which also features members of N0V3L) is called just that, rather than a band, because they have a rotating crew of collaborators (we're not exactly sure how many official members there are), and they formed as a DIY project, joining over their shared beliefs in art as a way to abate trauma and rehabilitate oneself. The outfit works actively to help solve the country's opiate crisis—mobilizing and organizing in Vancouver's harm reduction programs.
In comparison to the tightly-coiled, guitar-driven post-punk of their self-titled release, "Ouster Stew" is more colorful and eccentric—adding synths and saxophone into the mix. Lead singer Zach Choy's (the group are adamant not to call him a frontman, doubling down on their decentralized model) vocals are positively waggish as their guitars squawk with an art-rock-meets-funk vivacity. Perhaps most unexpected is the bare, pronounced, mid-song drum solo, during which chaos breaks out in the song's dramatic, high-concept video. Their visuals and sonic ambition recall the aesthetics of U.K. outfit HMLTD, whose 2020 debut album, West of Eden, also infused militaristic, high art, gothic and theatrical imagery.
Watch the video for "Ouster Stew" below, and scroll down for their album artwork and upcoming U.K. and Ireland tour dates. Preorder PAIN OLYMPICS here.
PAIN OLYMPICS Album Artwork: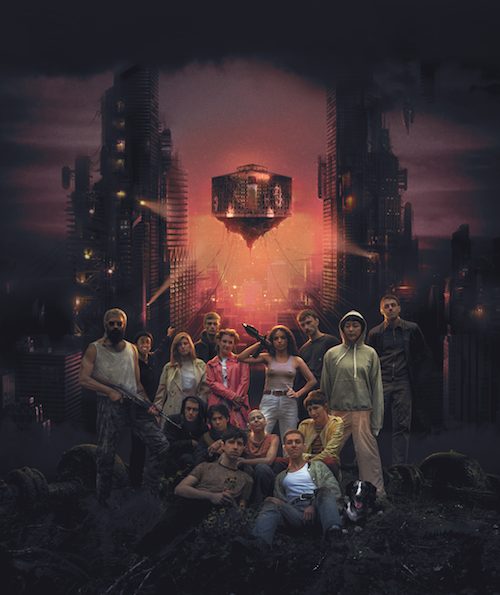 Crack Cloud Tour Dates:
November
17 – London, U.K. @ EARTH
19 – Leeds, U.K. @ Brudenell Social Club
20 – Glasgow, U.K. @ Mono
23 – Dublin, Ireland @ Grand Social
24 – Manchester, U.K. @ White Hotel
25 – Newcastle, U.K. @ Cluny 2
26 – Bristol, U.K. @ The Exchange
27 – Brighton, U.K. @ The Hope & Ruin