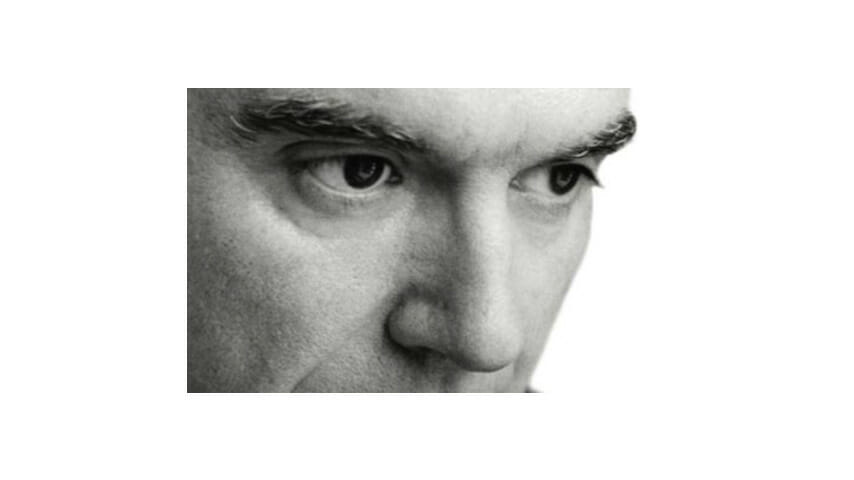 Once upon a time, a writer from URB, another from American Jazz and your humble Paste reporter met in a box at the Hollywood Bowl. They chatted and wondered how one lineup could attract critics from such disparate places on the musical spectrum. We had no idea what was coming.
It's tempting for those of us who've been fawning over the Arcade Fire since 2003 to sing the my-favorite-band-has-gone-mainstream blues. The band also looked a little overwhelmed to have made it to the Hollywood Bowl, performing before a stodgy wine-and-cheese crowd. Fortunately, the Arcade Fire's collective talent and energy fills whatever venue it plays: be it the Troubadour, Coachella, the Bowl or the Grand frickin' Canyon. As always, these Canadians/Texans rose to the challenge with genius to spare. The additional violins and cellos of the Tosca Strings and the broadcast power of the Bowl's shell carried their songs high into the Hollywood Hills. The triumph was epitomized by a stellar performance of "In the Backseat," a song that begins with Régine Chassagne's simple little-girl melody then adds layers of orchestration until the whole song blooms like a rose in time-lapse photography. In less-artful hands, the extra strings and French horn would turn such a delicate process into a noisy catastrophe, but the extra muscle only upped the song's emotional sucker-punch but never lost Regine's desperate crooning in the sea of sound. It was exquisite; the Arcade Fire brought the Bowl to its feet.
Enter David Byrne. Resplendent in spiky white hair and a natty pink suit, looking like Wayne Coyne's eccentric uncle who did way too much acid in the '70s. I admit I tuned out when Bryne, Peter Gabriel and Brian Eno journeyed into World Music in the '90s. I'll have to revise my opinion after Byrne's cozy set with the Tosca Strings and killer percussionist Mauro Refosco on congas and vibes. His whimsical, Afro Beat numbers made me wonder why Disney hasn't tapped Byrne to spice up its tepid animated features with a jungle-funk soundtrack. You can almost see the cartoon macaws cawing and hipless snakes shimmying to the congas.
The only misfire of the evening was when the Arcade Fire trudged back on stage to join Byrne and band on "This Must Be the Place." They brought only one steel drum for Regine and one mic for the boys to sing back-up — neither of which anyone could hear. It was a shame, but what happened next truly defies explanation.
Byrne introduced the Extra Action Marching Band, a name that conjures up a horde of high-schoolers in tall fuzzy hats lugging tubas. Not exactly. A 40-piece tattooed biker marching band complete with burlesque humping-and-grinding majorettes in corsets and hot pants. Think Pussycat Dolls meets Drumline. Bryne looked delighted as the grinning ringmaster amid the chaos. Pom-pom girls and boys in glittering G-strings came out for "Burning Down the House" and an orgiastic cover of Beyoncé's "Crazy in Love" that would've aroused even John Philip Souza. If the rest of KCRW's World Festival is anything like this, firefighters ought to be standing by.