EXCLUSIVE: Diners Announce New Album DOMINO
Lead single "The Power" is streaming now
Photo by Rachel Lewis
Music
News
Diners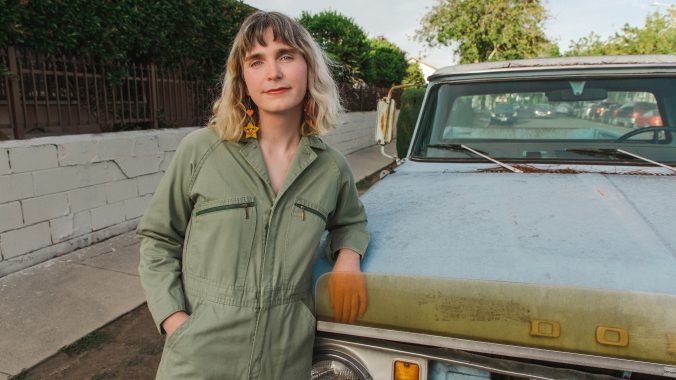 Today, Diners—the songwriting project of Blue Broderick—has announced their new album DOMINO. Set to arrive on August 18 via Bar/None Records, DOMINO is the first Diners LP since 2022's Four Wheels and the Truth, which found Broderick further tightening her own command of the 1970s glam, singer/songwriter songbook—which she's been developing sharply since 2016's Three.
Under the tutelage of producer (and local Paste favorite) Mo Troper and famed punk and metal engineer Jack Shirley's mixing, lead single "The Power" is a glorious, sun-soaked slice of power pop that lives up to its title. Reminiscent of off-kilter, American Bandstand-style rock 'n' roll, "The Power" conjures iconography of Big Star and Raspberries. Yet breaking through the retro gloss is Broderick, who taps into her own That Thing You Do! ethos with a timeless tune buoyed by a charming and unforgettable earworm chorus. "It ain't too late to understand, too late to try / Too late to recognize the power that's inside," she sings.
Few acts out their are doing it like Diners, and we here at Paste have DOMINO as one of our most-anticipated albums of the summer. We can't wait to turn on, tune in and drop out once August arrives.
Broderick says of "The Power": "There's a saying among my friends from Phoenix about 'eating the whole apple' and it has to do with making the most out of life. 'The Power' is about eating the whole apple. This song meant to ward off anxious thoughts with the power of scuzzy guitars and positive affirmations. To me, this track has Beach Boys chords with Soft Boys production."
Troper says of DOMINO: "If I didn't have a hand in making it I would say without hesitation that DOMINO was one of the most beautiful records I'd ever heard. It's this insane mix of Brian Wilson pop, punk, and 1930s great American songbook stuff. It's the angriest Diners record but also the sweetest Diners record. I vividly remember running off to the bathroom to cry when we started recording 'Your Eyes Look Like Christmas.' I was working on this record at a very strange time in my life and sometimes I think it literally saved my life."
Watch the music video for "The Power," get a first glimpse of the DOMINO artwork and tracklist and catch up on Diners' upcoming tour itinerary below.
DOMINO Album Artwork: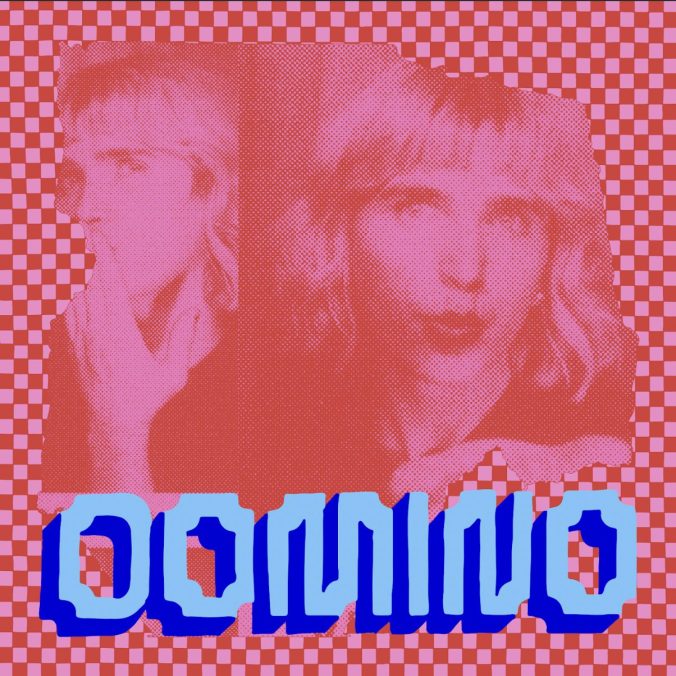 DOMINO Tracklist:
Working On My Dreams
Domino
So What
Someday I'll Go Surfing
The Power
Painted Pictures
I Don't Think About You The Way I Used To
From My Pillow
Your Eyes Look Like Christmas
Wisdom
Diners' Upcoming Tour Dates:
8/18: Los Angeles, CA – Genghis Cohen
8/19: Oakland, CA – Oakland Secret
9/3: Salt Lake City, UT – Quarters
9/5: Denver, CO – 7th Circle
9/6: Omaha, NEW – Reverb Lounge
9/7: Chicago, IL – Beat Kitchen
9/8: Pittsburgh, PA – Mr. Roboto
9/9: New York City, NY – Elsewhere: Zone One*
9/10: Philadelphia, PA – PhilaMOCA*
9/11: Washington, DC – Songbyrd*
9/12: Carrboro, NC – Cat's Cradle Back Room*
9/13: Atlanta, GA – The Masquerade Purgatory Stage*
9/15: Orlando, FL – Will's Pub*
9/16: Tampa, FL – Hooch and Hive*
9/19: Austin, TX – The Ballroom at Spider House*
9/20: Dallas, TX – Club Dada*
9/22: Phoenix, AZ – Valley Bar*
9/23: San Diego, CA – Voodoo Room at House of Blues*
*supporting Chris Farren