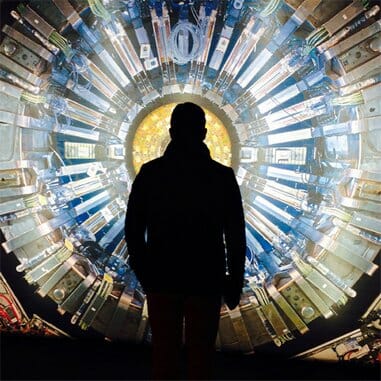 For many, Duncan Sheik is a one-hit-wonder. To listen to his 1996 mega-hit, "Barely Breathing," today is an instant hit of nostalgia that creates a longing for a time when quality moody folk-pop ruled the airwaves for good reason. For others, he is one of the masterminds behind the multiple Tony Award-winning rock musical Spring Awakening—a mega-hit in its own right. And for a select few, he's been making solid records marked by their intimate soundscapes and experimentation for almost 20 years.
The multiplicity of Sheik as an artist is very much at play in his eighth studio album Legerdemain. At 16 songs, the record (like Sheik himself) is not tied down by one label or genre, and instead explores everything from '80s inspired synth-pop, a more contemporary sounding synth-rock, and various branches of folk. Though the diverseness of the record is praiseworthy, its immensity is obvious and ultimately fumbles the delivery rather than using sleight of hand as the album title would suggest.
In the first half the record, Sheik wields electronics like scattering pulsing synths, keyboards, and drum machines. For songs like "Warning Light," with the overpowering '80s club beat in its chorus, or "Distant Lover," which centers on a distractingly throbbing synth, these new elements are overwhelming and drag the songs down. Conversely, Sheik's electronic work excels when it's light, floating between his narratives and lifting them up. The piano melody scattered in "Avalanche" mirrors the tumbling of snow, and in "Photograph," the bright and rolling beat matches time's urgent passing, all making for welcome additions.
By "Acquaintances," the tide turns as Sheik goes back to his familiar acoustic-oriented musings. The rambling "Summer Mourning" and the foreboding "No Happy End" (with wailing horns included) cover Legerdemain's second half with a thick, almost impenetrable, melancholy. What makes "Circling" stand out is how Sheik pins his quiet introspection down with subtle electronics, effortlessly blending both sides of the record. Built around a ticking keyboard, the track grows towards the "bloody grey" sky Sheik sings of and looms large over the rest of the record.
In "So There," a reflection of life's enormity, Sheik turns to a simple piano ballad to make his final statement. With each closing repetition of "so there," Sheik is telling listeners that he's happy and willing to experiment, no matter the outcome. Legerdemain is proof.