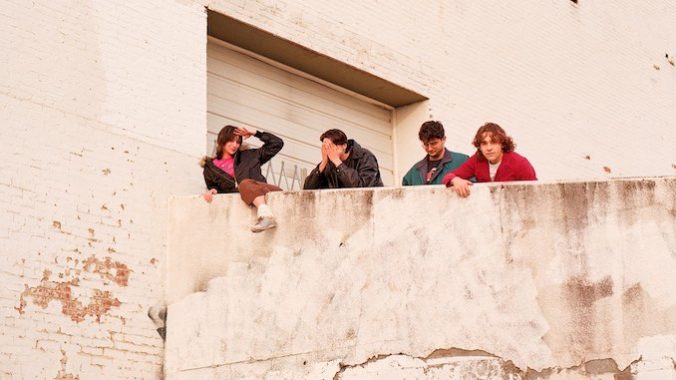 Pittsburgh, Pennsylvania quartet feeble little horse made a big splash in 2021 with their stellar debut, Hayday. The album tracked existential dread across a dozen songs and quickly established the band as one of the hungriest rock bands clawing towards the top. Now, feeble little horse has returned with a new record in tow. Girl with Fish arrives on June 9 from Saddle Creek.
The band self-recorded and self-produced all 11 tracks on Girl with Fish, tackling everything from brisk pop chords to succinct drum progressions in their best fit of songwriting yet. To kick off the festivities, the band is debuting the record with lead single "Tin Man," a monolith of smooth guitar tones tumbling quickly into a mirage of noise.
"Tin Man" is a pedigree that feeble little horse are continuing to evolve and sharpen, as they march toward a raucous sophomore outing: Lydia Slocum's vocals are giant and raw, while Ryan Walchonski and Sebastian Kinsler's guitar work is in another stratosphere. Few artists are marching more confidently toward their sophomore outing than feeble little horse.
"'Tin Man' is one of the songs that represents a new style of writing for us as a group," Walchonski says. "This song went back and forth through Google Drive links, trying to come up with the best iteration of the song that we were all happy with; vocals recorded, scrapped and re-recorded, drums scrapped and re-recorded, the chorus at one point was completely different."
Drummer Jake Kelley and Kinsler add that the "drums are laid back and paying homage to hip hop drums" and "the guitar parts were inspired by 'Six Shooter' and 'Voicemail' by A Country Western, and 'Breadcrumb Trail' by Slint."
Watch the music video for "Tin Man" and check out the artwork and tracklist for feeble little horse's forthcoming album below.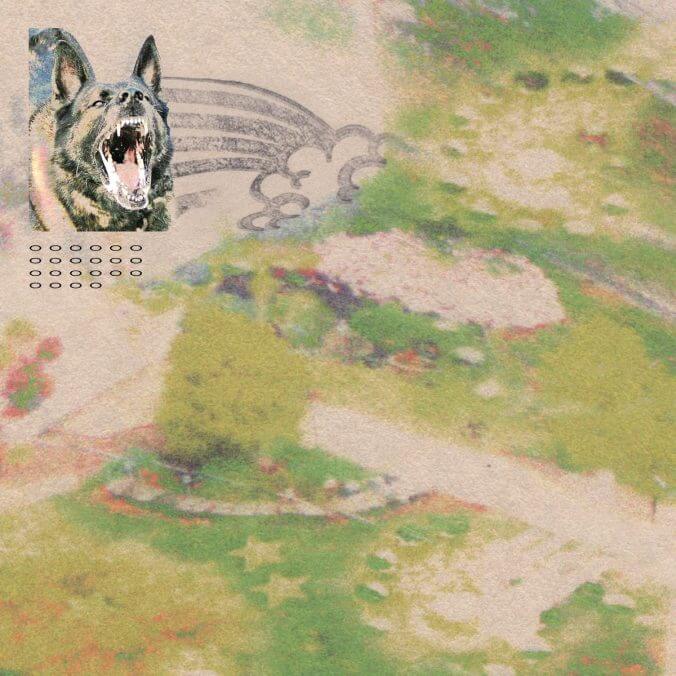 Girl with Fish Tracklist
Freak
Tin Man
Steamroller
Heaven
Paces
Sweet
Slide
Healing
Pocket
Station
Heavy Water