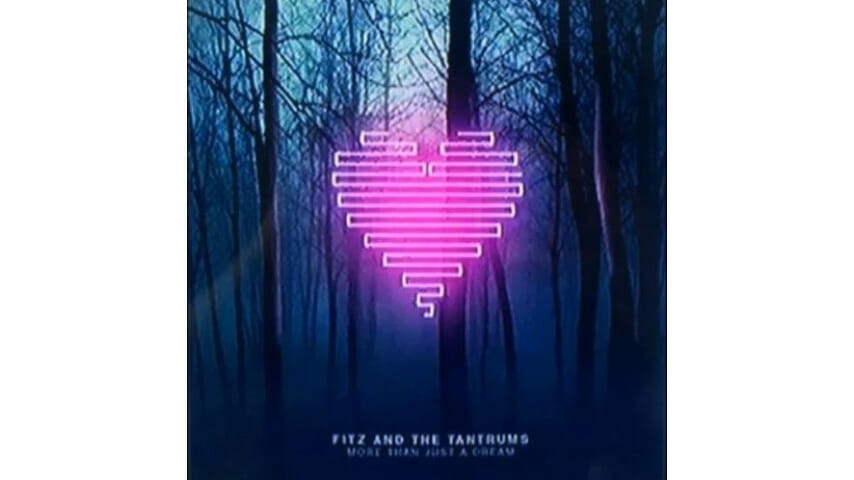 On their debut album, 2010's Pickin' Up the Pieces, Fitz and the Tantrums were retro-soul revivalists with new-wave panache. It was an all-killer, hooks-galore smash, built on the band's roomy Wrecking Crew grooves and the sassy sexual tension of co-vocalists "Fitz" Fitzpatrick and Noelle Scaggs. Their hi-fi sequel More than Just a Dream flips the script, drawing out their '80s synth fetish. But to label it a "throwback" album would be short-sighted: Working with producer Tony Hoffer, the band bounces giddily through the last half-century of pop music, from Motown to synth-pop, from early hip-hop to campy indie-bombast. Whatever it is, it's a front-to-back kaleidoscope behemoth that signals the band's ambition to dominate commercial radio.
This kind of album is a dying breed—the kind where every single track wants to be a single, even the ballads; the kind that gets catchier and weirder with every spin. Hoffer's presence is crucial: As a mixer and producer (Beck, Phoenix, M83), he's able to maximize a band's quirkiness even as he maximizes their grandiosity. Where the first Fitz album was recorded in the singer's living room, mostly written on a creaky upright piano, Just a Dream is a polished studio document. And if there's one band who could use a grander, more overblown stage, it's Fitz and the Tantrums, who sound positively re-born in the glitz and grandeur. "The Walker" is a Frankenstein-style anthem, moving from a whistled hook to a four-on-the-floor electro-bounce to a nasty sax-and-handclap breakdown; "6am" is a slimy synth-funk miracle; "Fools Gold" is a laughably huge belter, built on thundering timpani and skittering drum machines—besting fun. at their own epic game.
More than Just a Dream is poised for prime time, a diabetic coma of sugar-rush pop.