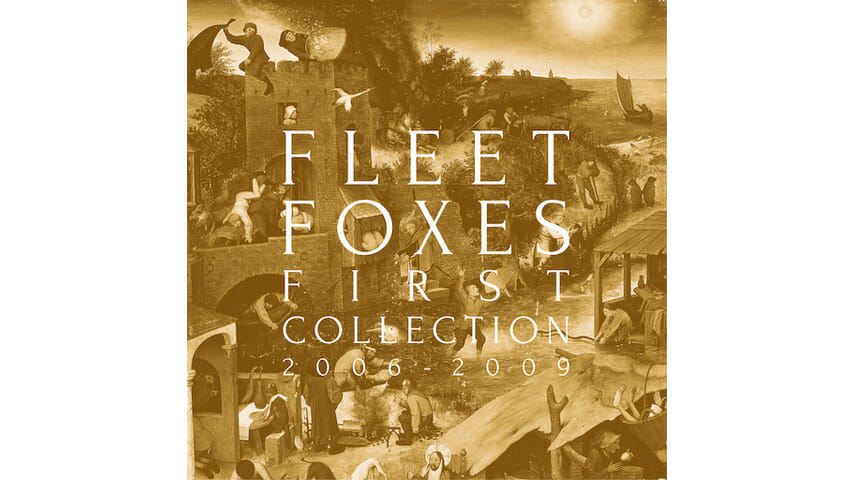 Long considered among the more influential prime movers in the so-called nu-folk revival of the last decade or so, Fleet Foxes evoked any number of early comparisons when they made their official launch in with their full length debut in 2008. Their emphasis on harmony and wistful, windswept melodies brought comparisons to those who resided in the sun-speckled environs of Laurel Canyon in the late '60s, the free spirited souls bedecked in tie dye and taking their whiffs of herb, incense and patchouli.
Seattle's Sub Pop Records had the obvious foresight to scoop the band up immediately, launching them with an eponymous LP that quickly turned them into the darlings of those seeking solace through an evocative caress and a wistful gaze. Both commercial credence and critical kudos followed, giving the band's chief musical mastermind Robin Pecknold a reputation as an underground guru of sorts, one whose every intriguing instinct was worthy of apt attention.
Despite the success that would follow over the next decade, there were certain treasures that were still confined to below-the-surface status, recordings known only to absolute devotees but which remained relatively rare as far as the casual collector was concerned.
Sub Pop remedies this with a box set that includes the seminal efforts that sustained their output until the bigger breakthrough achieved with Helplessness Blues in 2011 and 2017's Crack-Up. The box features the first album and three critical EPs – a self-titled set of early demos, the five song Sun Giant EP and a bonus disc of rarities and B sides, a sufficient find for those who want to snag the first part of the Foxes' discography in one convenient collection.
Strangely enough, the tone and tapestry varies between the EPs. Fleet Foxes is bright and effusive, with songs such "She Got Dressed," "Textbook Love" and "Icicle Tusk" bathed in the radiant glow of their effusive arrangements. Sun Giant is, by comparison, somewhat celestial sounding, all billowing harmonies and chorale cascades. The intent was clearly to create poetic designs with a precious perspective. "Pallid animals and the snow tipped pines, I find/Hatching from the seed of your orphaned mind, all night," Pecknold sings on "Mykonos."
Perhaps they were intent on expressing a predisposition to some lysergic lyricism. Still, for all the presumption and pretence, the allure is irresistible, the soaring and seductive delivery as evocative as anything they've offered since.
The b-sides disc is, like most sets of this sort, an interesting collection of odds and sods, but the inclusion of traditional English folk standards, "Silver Dagger" and "False Knight on the Road" offers a true insight into their initial inspiration and the folk finesse they aspired to. A book of photos and lyrics is interesting but offers little in the way of liner notes or a narrative. Still, as part of this tidy package, it ought to help inspire Fleet Foxes fans to dig in deeper.