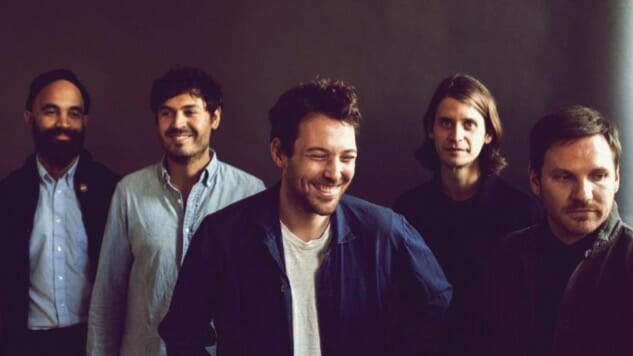 The release of the third studio album from Fleet Foxes is finally around the corner—next week to be exact (June 16)—and today the band shared another song off of Crack-Up, which you can listen to below. The song is titled "If You Need To, Keep Time On Me," and follows two previously released tracks, "Fool's Errand" and the nine-minute epic "Third of May/Odaigahara."
Crack Up is Fleet Foxes' first record in six years, following 2011's Helplessness Blues and their 2008 self-titled debut. All 11 tracks on Crack-Up were written and produced by frontman Robin Pecknold and co-produced by bandmate Skyler Skjelset.
In support of the new record, Fleet Foxes recently kicked off a massive tour with intimate shows in the Pacific Northwest and opened this year's Vivid Live Festival with four sold-out nights at the Sydney Opera House. The band has also announced a June 16 appearance on Colbert.
Listen to "If You Need To, Keep Time On Me" below.