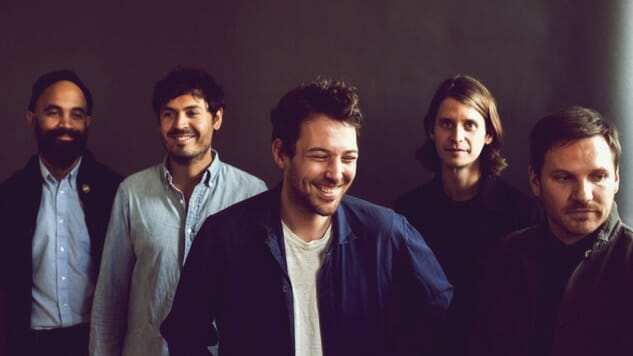 Fleet Foxes took six years between Helplessness Blues—our second-favorite folk album of the decade—and 2017's Crack-Up, but it appears we won't have to wait too long for their next outing. As noted by fans on Reddit, frontman Robin Pecknold replied on Dec. 29 to a comment on one of his Instagram posts that inquired after "new tunes." In response, he didn't just promise new material but "15 Big Ones":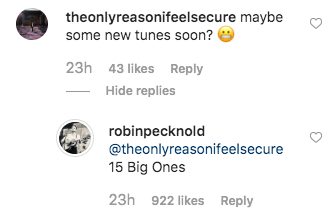 Pecknold's comment might just be a cheeky reference to the 1976 Beach Boys record, but it's far from the only indication that new Fleet Foxes is imminent. In September, he posted a mysterious screenshot to his Instagram story that seemed to be a tracklist for a forthcoming album called Shore—which included exactly 15 (redacted) titles: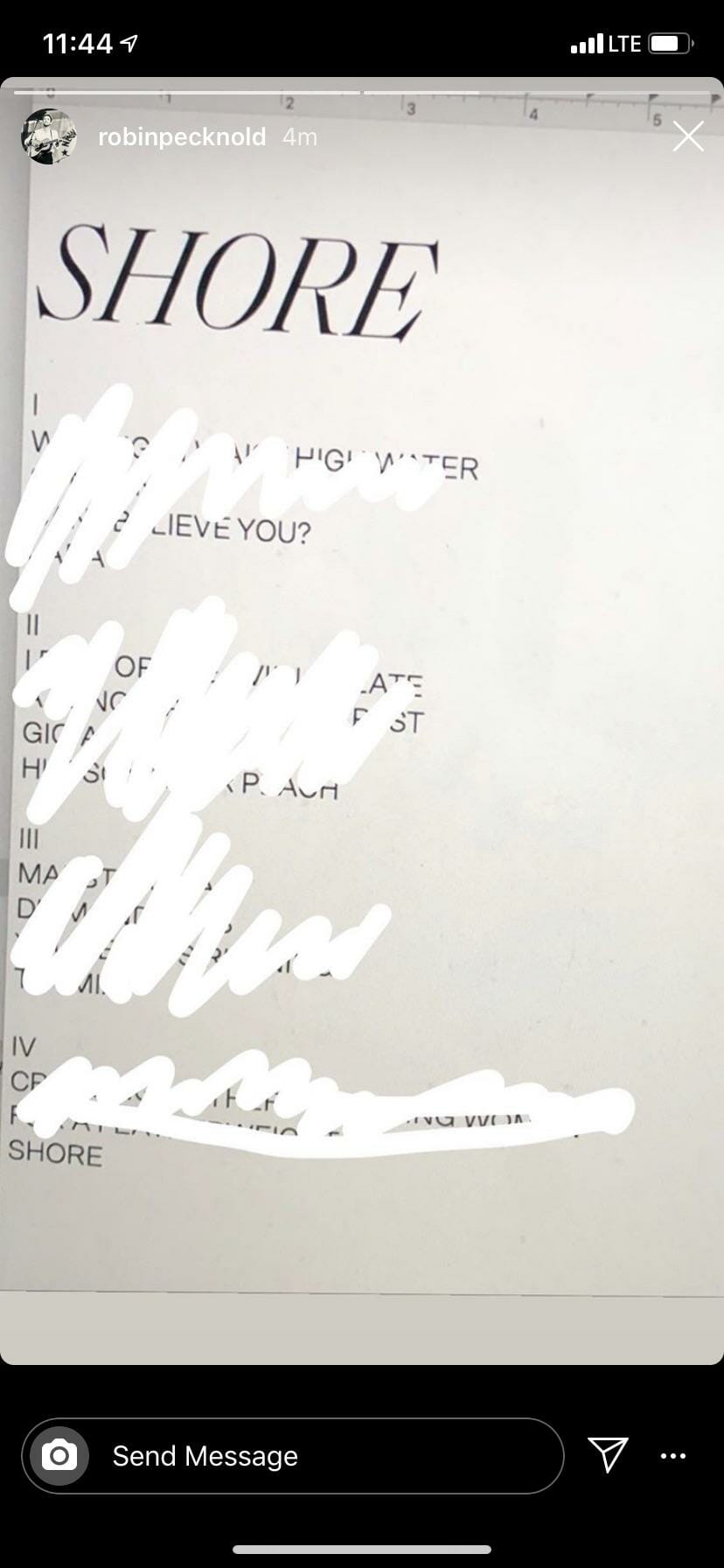 Pecknold also shared several snippets of new demos on Dec. 31, 2018:
Back in August of 2018, we wondered if Pecknold was teasing new music with another brief, now-deleted Instagram clip. The Fleet Foxes frontman first teased a fourth album before Crack-Up had even been announced, claiming via Instagram that the group was contractually obligated to release another record "within 24 months of LP3." At this point, those 24 months have come and gone, but we've got our hopes up for 2020. Fleet Foxes' last release was the anniversary box set First Collection 2006-2009, which came out towards the end of 2018.
In the meantime, you can get geared up (and nostalgic) with a 2008 Fleet Foxes performance from the Paste archives below.