Frank Ocean Giving Free Merch to Voters in Select Cities
The pop-up shops will be in Houston, Miami, Atlanta and Dallas
Photo by Jason Kempin
Music
News
Frank Ocean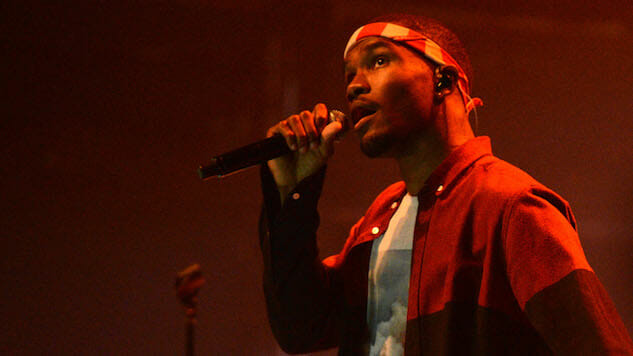 Frank Ocean has announced that he will be giving free merch to voters via pop-up shops in Houston, Miami, Atlanta and Dallas. The news comes via Ocean's Tumblr page.
"Bring proof (a photo of you at the ballot) that you voted to any of the locations below and get some free merch," the flyer says. "Because God bless America."
The pop-ups are located in states with hotly contested elections between Democratic and Republican candidates: "Locations were chosen in states to support specific candidates," the flyer reads. These candidates are Stacey Abrams, running for governor of Georgia, Andrew Gillum, running for governor of Florida, and Beto O'Rourke, running for the Texas Senate seat. The flyer makes repeated reference to "42 percent," the percentage of non-voters.
While the flyer encourages photo evidence of voting, all three states do not allow pictures to be taken at the ballot box. Remember that when gunning for the free merch—you still want your vote to count, after all.
The pop-up shop locations are listed on the flyer, but we've included them below, along with Ocean's latest album.
Houston – PremiumGoods, 2416 Times Blvd, Houston, TX 77005
Miami – Lower East Coast, 84 NE 39th St, Miami, FL 33137
Atlanta – A Ma Maniere, 969 Marietta St NW, Atlanta, GA 30318
Dallas – Black Market USA, 5509 W Lovers Lane, Dallas, TX 75209