Grace Potter Steps Into the Daylight
The rock singer basks in the light of new love on her slightly inconsistent sophomore solo effort
Music
Reviews
Grace Potter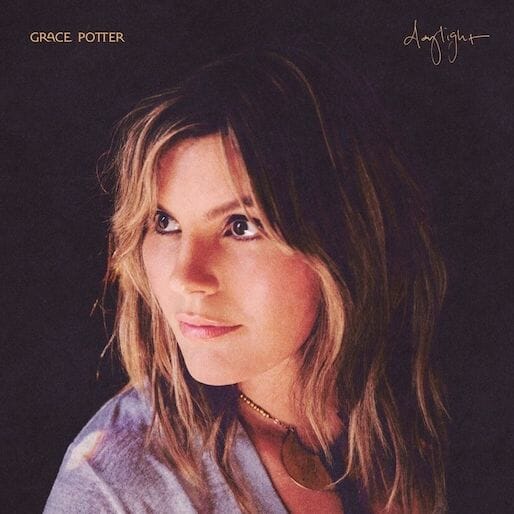 Four years ago, Grace Potter held herself back. On a clever song called "Your Girl" on a searing album called Midnight, she fought desire with fire and stopped herself from going after the man she loved: He was in a relationship, and the other "girl" just didn't deserve that betrayal. "I wish I never met your girl," the chorus goes, "'cause I really like her, and I don't wanna hurt her."
Fast-forward to 2019, and Potter's relationship status is much more stable. The 36-year-old rock singer has re-emerged after divorcing her Nocturnals bandmate Matt Burr, getting engaged to her producer Eric Valentine and having their son, Sagan, in early 2018. On "Love Is Love," the first and best single from Daylight, her comeback record (and Midnight's thematic sequel, in a way), Potter isn't holding herself back anymore. "I don't care, I want to call you," she sings. "I don't care, I've gone off the rails, I'm crazy falling for you." She continues: "I promised him I would never stray, but I'm thinking about you everyday," channelling Tapestry-era Carole King while she gushes about this risky new love. Now, Potter is putting herself first.
After making room for her own happiness, Potter puts emphasis on her new family, a prioritization that seeps into Daylight from all angles. One's mid-30s can be a strange time, and it must be even stranger for Potter: She's like a lovestruck teenager dwelling in the honeymoon phase of a relatively new relationship, but she's also a new mother. That means a song like tender heartland rocker "Every Heartbeat" could be a love letter to her partner, but it could also be for her son. "I can feel you, and you can feel me," she sings. "And I fall deeper with every heartbeat." The ambiguity of the subject in Potter's love songs conjure an emotional depth that would've been unachievable at an earlier point in her life.
Like Midnight and much of the Nocturnals' catalog, this album is soul-stirring, hair-raising, floor-shakin' Americana that very often slides into good ol' fashioned rock 'n' roll. "On My Way" sounds like a revamped version of The Beatles' "Drive My Car" until Potter pipes up and convinces you that Paul McCartney's singing voice is nothing more than a first-round American Idol audition. "Everyday Love" is another bluesy ballad, perhaps the best one on the record, thanks to some production flourishes that give it a little sheen. Potter has clearly lived in California long enough to allow the brushed Laurel Canyon sound snake its way into her music—many of these songs could pass as long-lost demos from a Carole King/James Taylor jam session.
But the floor-stompers also share space with weepier acoustic ballads. Potter reckons with an old relationship and preaches forgiveness on "Release," a breakup lullaby that borders on Michael Bublé or Norah Jones-esque adult contemporary. The Norah vibes are present again on "Please," where Potter works her alto into a smoky, jazz-singer tone. "Shout It Out," essentially a new-age "Say" by John Mayer, is stunning neo-soul. "Repossession" is a doo-wop sing-song that borders on countrypolitan, and the title track, where Potter promises to retreat to "a place in the Canyon sun," is the kind of gritty pop-rocker Sheryl Crow would've written circa 1996.
Potter's voice alone should be reason enough to pay attention to her. She has been heralded as one of the greatest living vocalists in rock music, and that point remains arguable on Daylight, where that raspy force shines on every single note. Potter's range allows her to reach otherworldly pitches. On the rootsy, soul-informed "Back To Me" (featuring indie music's favorite collaborators, Lucius), which resembles Potter's early Americana material with the Nocturnals perhaps more than any other tune on Daylight, she holds her voice back before letting it totally take control. You may even forget there's a gospel choir singing in the background.
Potter's roar makes every song worth listening to, even if each one more or less preaches the same point—something along the lines of "All you need is love." But there's an argument to be made for singing about love frankly. Potter is letting herself enjoy this new season of life while trying her best to let go of the past, and ultimately the joys of new love sound the loudest throughout Daylight. She sings, "Love is love, it takes a hold," and maybe that's all some of us need to hear.