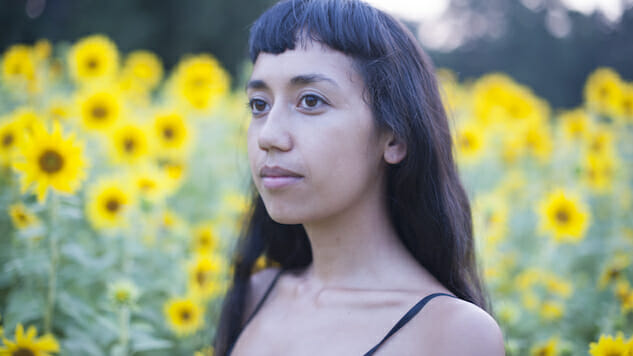 Daily Dose is your daily source for the song you absolutely, positively need to hear every day. Curated by the Paste Music Team.
We're not hurting for great singer-songwriters here in my hometown of Portland, Oregon. For years now, it's been one of our greatest exports alongside bacon maple bars and pizza named after metal albums. But if we were to get into the game of ranking these musical talents, I daresay that Haley Heynderickx would surely take the top spot.
There's just something about the understated grace and humor mixed with an abundance of spirit that serves as a vital corrective to the sometimes self-important airs that her peers sometimes put on. This comes through quite beautifully in the first song that Heynderickx has released from her forthcoming debut album I Need To Start A Garden. Called simply "Oom Sha La La," the tune was, according to her, "a bit of a silly song written for a song challenge."
She continues: "At first, it just made me laugh, but eventually it got serious. I felt uncomfortable with the honesty of the lyrics, but now I simply surrender to it. When you are in an active pursuit of creativity, we can't forget how necessary it is to create those embarrassing pieces of poetry/music/art/writing that humbles us to our growth and continuance of new work. Hopefully, I'm not too embarrassed by it in a couple years."
Look for Haley's new album to drop early next year on Portland label Mama Bird Recording Co.