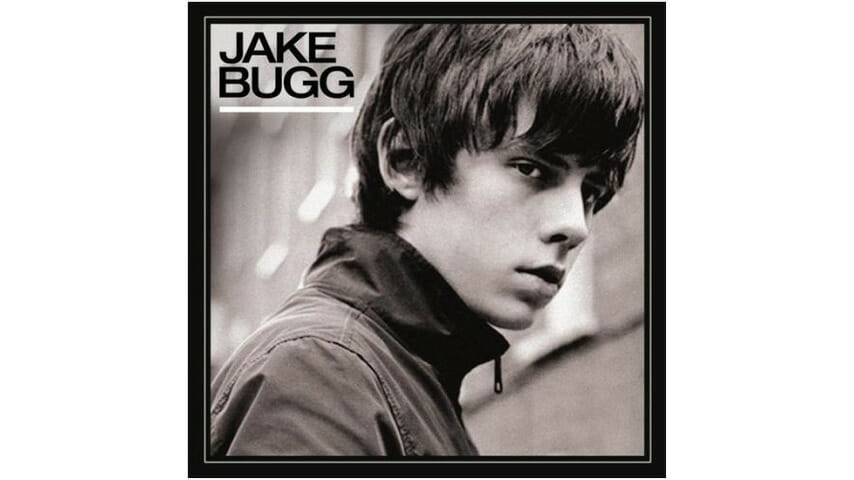 The "new Dylan" designation is as trodden and well-known now as the "wunderkind" label thrown at any tuneful musician under the age of 20. In Jake Bugg, the two cliched descriptors come together and hold some weight lost from previous overuse. They could still use some qualification, but the new talent from Britain possesses a folksy talent and ear for catchy melodies which suggest an awareness of what's made music new and exciting for every decade since rock 'n' roll first hit the airwaves.
He's been writing songs and performing since dropping out of school at 16, and his debut album will certainly provide any "Another Brick in the Wall," angsty teen student with fodder to level at their teachers and parents. Why stay in school when you could be doing this? Bugg's made it in the music world, he's living the dream and he's doing so in such a way that everyone's talking. His youth shouldn't define his music, but it brings out people's innate desire to appreciate the beauty brought about by youth with a little more intensity. There's a mature evaluation for the likes of the dying Beethoven's Ninth Symphony, but Mozart's youth is talked about with as much wonder as the former's deafness and decrepitude.
Is Bugg a wunderkind? Within reason. His self-titled debut album is arguably more ear-catching and immediately accessible than Bob Dylan's eponymous first release. It brings to mind what Noel Gallagher, another Bugg influence who let the teen open for him on tour, once said about Oasis's debut Definitely Maybe. "McCartney, Townshend, Richards, my first album's better than all their first albums. Even they'd admit that." Who knows if they would, but it's a quote met with sheepish insecurity from any serious music listener. At the end of the day, he may be right.
Luckily, Bugg doesn't seem to carry himself with the same brash swagger as the Gallagher clan. He's more the one of disaffected confidence and detachment, still humbled under the specters of his influences. Each song on the debut suggests an autodidact's obsessive musical education. This is an album marked by a thoroughgoing saturation in oldies radio and throwback record stores. In the midst of shoegaze, dream-pop and punk revivalism, Bugg's fine with traditional songcraft.
Jake Bugg starts with a Side A populated by most of the album's more upbeat, feet-stomping numbers. "Lightning Bolt," a Top 40 hit in the UK, gets things started with the Dylanesque ratatat vocal delivery of a latter-day "Subterannean Homesick Blues," punctuated by screaming guitar leads rather than harmonica licks. "Two Fingers" sees Bugg confidently stating, "I drink to remember I smoke to forget / Some things to be proud of, some stuff to regret." It's on tracks like this and "Seen It All" that his youthful precociousness becomes an issue of contention. There's no doubt his melodic sensibility is far beyond his years, but it's just hard to take a 19-year-old seriously when they sing, "I've seen it all, I've seen it all / Nothing shocks me anymore." Even if that near-nonsensical insistence makes for the catchiest chorus on the record.
The latter half of the album may have the rocky "Trouble Town" and foreboding "Ballad of Mr Jones," but it's more an apologetic for Bugg's softer side. His ballads are tender and delicate, his vocals far from the scratchy tin of Dylan's shout. Though one can easily see the template for folk balladry laid by songs like "Don't Think Twice, It's Alright" and "Girl from the North Country" here, it's still more akin to the singer/songwriter types of the '70s. "Broken" is a song with a yelping moan from Bugg that may be the most emotional moment of the album. He's indebted to classics like "Stand by Me," and he makes his indentured servitude to this old-school emotionalism shine like stars over the Atlantic.
Jake Bugg isn't Highway 61 Revisited. His talent is impressive, but not towering. It lies mostly in his assimilation of the decades-old folk-rock songbook. Admittedly, Dylan's own rise to power and influence began with a firm awareness and even copycat's hand when it came to the songs of the past. The debut from this 19-year-old British talent is very impressive and easy to listen to even if it's not particularly trailblazing. He may not have seen it all, but he's living proof we haven't yet either. Here's an artist we can be surprised by, always thinking "This is so good. And he's just a kid!"