Watch the Jerry Garcia Band Turn a Sweet Standard into a 1977 Jam Session
On this day in 1977, Jerry Garcia and his band took "Russian Lullaby" for a live spin.
Music
Features
Jerry Garcia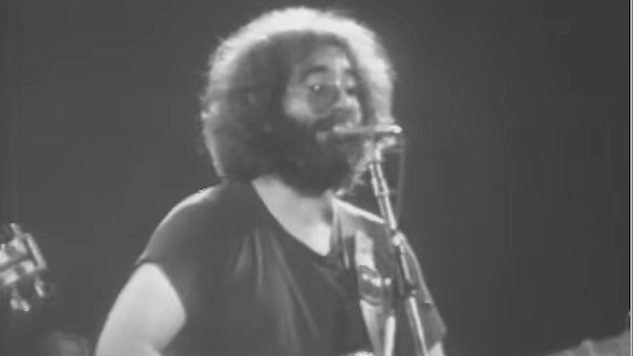 Languid, loose, and free—those were the melodies of Jerry Garcia. Whether he was spinning psychedelic rhythms for the Grateful Dead or churning out understated arrangements with any of his various side projects, Garcia's talents as a songwriter, guitaris, and vocalist could teach us all a little bit about the freedom found in the jam—that space where listeners and artists alike can let go, surrendering to the grooves that guide them.
These free-form jams can start with any melody, at least if we're considering Garcia's breadth of bluegrass, folk, jazz, and reggae-influenced rock tunes. Even a 1927 American standard: Irving Berlin's "Russian Lullaby," became one of Garcia's classic covers. First appearing on his second solo LP, Garcia (1974), "Russian Lullaby" would go on to become a Garcia crowd-favorite, taking on novel forms at each of its live performances.
Here at Paste, we have original footage of Jerry Garcia and his band delivering an especially memorable 1977 rendition of "Russian Lullaby" at Convention Hall in Asbury Park, New Jersey. With John Kahn on bass, Keith Godchaux on keys, and Ron Tutt on drums, the Jerry Garcia Band found a smooth ebb and flow, allowing Garcia to effectively weave through solo after solo over the course of this 15-minute improvisation.
Watch the live take below, and melt to the warm magic of Garcia's "Russian Lullaby" for yourself, 41 years later.