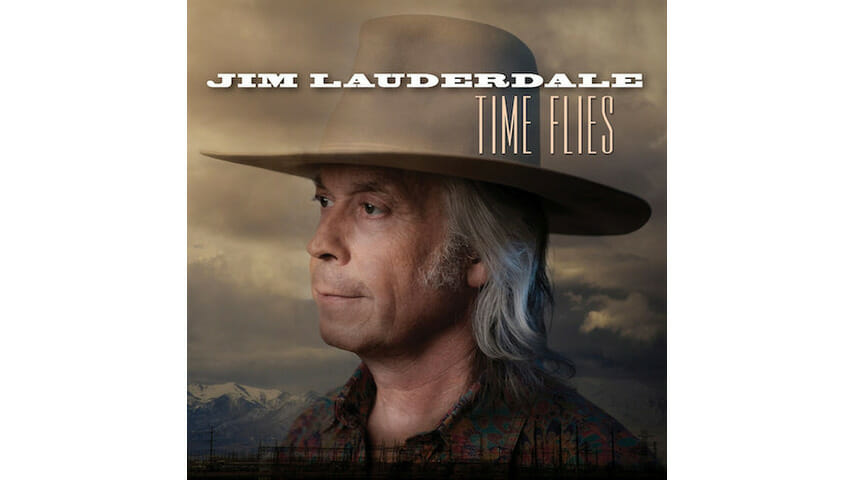 Jim Lauderdale is an affirmed multi-tasker. Aside from the fact that he's a prodigious recording artist, he's also the host of the syndicated radio show "Music City Roots," co-host (with Buddy Miller) of "The Buddy and Jim Show" on SiriusXM's Outlaw Country station, the ongoing emcee of the annual Americana Music Association Awards show (which recognized him with the prestigious Wagonmaster Award in 2016), owner of Sky Crunch Records and an eager collaborator with the band Donna the Buffalo, lyricist Robert Hunter and Miller. That doesn't even include his songwriting contributions to other artists and frequent festival appearances.
It's enough to cause his fans to wonder how he even has time to record new music. Yet, he manages to do so at a rate of speed that puts even the closest competitor to shame. He's released some 27 albums to date and often offers up several efforts simultaneously. And his ability to shift genres at will—from country to bluegrass and various permutations in between—is nothing short of dazzling.
That's especially evident on Lauderdale's newest outing, Time Flies. In the expanse of the final four songs, he switches from swing ("Wild On Me Fast") to Dixieland ("While You're Hoping") to hints of psychedelia (the aptly titled "It Blows My Mind") to a brooding country tune ("If the World's Still Here Tomorrow"). It's an awe-inspiring demonstration of versatility, enough to fill several volumes and not merely be contained by a single one.
The rest of the record finds Lauderdale dwelling on other enterprise as well, from the mournful title track to the tale about the scene-stealing shuckster detailed in "Wearing Out Your Cool" and the easy-going romp "Slow As Molasses," a tune that finds the singer playing the role of an amiable song and dance man. As always, Lauderdale's casual croon suits the material well. It underscores his Everyman attitude even as it belies his ever-industrious approach.
The release of Time Flies is accompanied by the belated appearance of what amounts to Lauderdale's very first album, recorded when he first arrived in Nashville from North Carolina and had opportunity to work with nu-grass legend Roland White. The eponymous effort was recorded in October 1979, but due to lack of a recording deal, never saw the light of day. Fashioned in an old style bluegrass vein, it features a pair of early Lauderdale originals, "Regrets and Mistakes" and "Forgive and Forget," as well as several classic covers, among them, the unassuming ballad "(Stone Must Be The) Walls Built Around Your Heart," a caressing take on Donovan's "Try and Catch the Wind" and an upbeat version of Gordon Lightfoot's sobering "(That's What You Get) For Loving Me." The album sounds as current as it might have some 40 years ago. As with everything Lauderdale does, the music never gets old. After all, from past to present, time does fly.
Watch Jim Lauderdale's 2017 Paste studio session below: