Joey Purp Releases Quirky, Playful Video for "Girls @" feat. Chance the Rapper
Images via YouTube
Music
Video
Joey Purp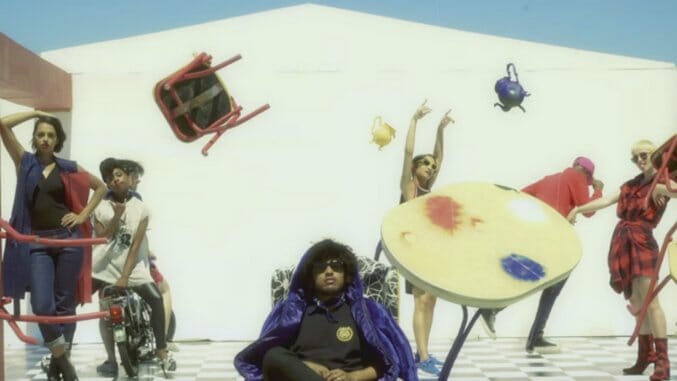 Rising Chicago rapper Joey Purp has released a whimsical video for his hit "Girls @," which features another Chicago rapper of some repute: Chance the Rapper.
The song—a descriptive collage of fantasy girls who may or may not exist—is already playful, and the video takes the silliness up a notch. Joey and Chance drive around looking for girls in an almost-deserted parking lot, talk on shoe-phones, bust through paper walls and make surreal tableaus.
The video, directed by Ryan Ohm and Jackson James of Weird Life Films, also features other members of Savemoney, the Chicago hip-hop collective of which both Joey and Chance are a part. "Girls @" is a single from Joey's last mixtape, iiiDrops, released on May 26. Check out the video above.