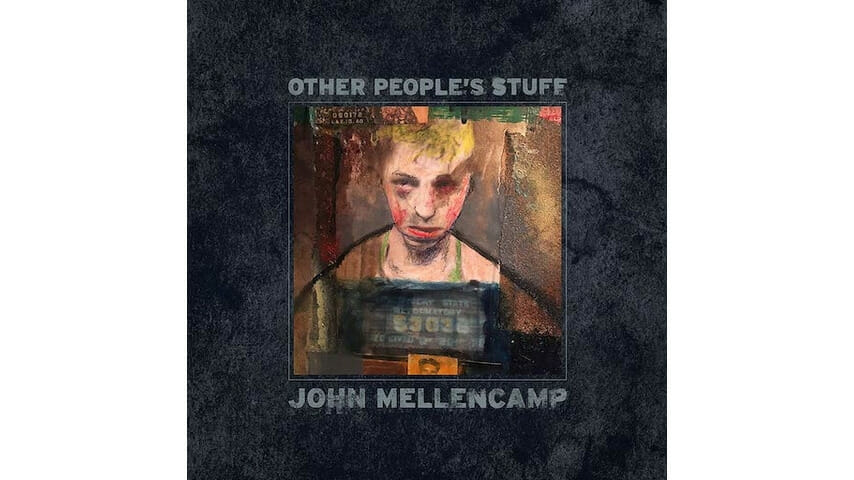 Although the title's something of a misnomer, it does accurately sum up the vintage sentiments that give this album its common bond. Still, it's a viable concept, especially given Mellencamp's reputable stance as a heartland hero and blue collar troubadour. That is, of course, the tack he's taken for the better part of his career, ever since he shed the posturing of his initial incarnation as Johnny Cougar, rock star and raconteur.
Nevertheless, the obvious question is why Mellencamp would choose to revisit songs he originally recorded. While these songs suggest varied sources, many revisit earlier offerings Mellencamp sang himself on previous albums. The easy answer seems to lie in his desire to express the outrage that he, like most similarly-minded musicians, feel in today's maelstrom of polarized politics and increasing division. Fancying himself as a folk singer in the populist tradition—think Dylan, Springsteen, Pete Seeger and Woody Guthrie—he tackles these tunes with a gritty, rough hewn sensibility that reflects both his passion and purpose. The tattered yet timeless narrative "Wreck of the Old 97"," the craggy folk blues of the oft-covered standard "In My Time of Dying" and the erstwhile narrative entitled "Mobile Blue" maintain that sense of resolve, yet still offer due reverence to the originals.
Consequently, Other People's Stuff seems more than a mere recap of Mellencamp's rootsier efforts. It's an anthology of sorts enveloped within the protest motif. That's a fair assessment, especially since some of the songs here are drawn from outside sources. The lively roadway narrative "Dark as a Dungeon" was culled from a National Geographic special. The rugged blues and bluster of "Eyes on the Prize" was Mellencamp's contribution to a White House gathering during the Obama era celebrating the Civil Rights movement. "Gambling Bar Room Blues" and "I Don't Know Why I Love You" were culled from tributes to Jimmie Rodgers and Stevie Wonder, respectively.
Clearly Mellencamp is working in a realm in which he seems well suited. Hearing him strut and swagger through opening track "To the River" offers all the evidence needed that he still has the drive and determination to convincingly make other people's stuff feel like his own.