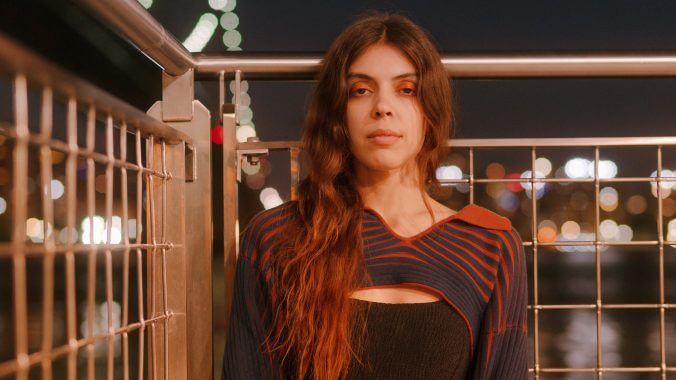 With The Greater Wings—her first album in six years—out next month, singer/songwriter Julie Byrne has unveiled another single ahead of its release. "Moonless" is a solemn, orchestral piano ballad that fixtures Byrne's haunted, compelling voice front and center. Written while on an artist residency in Portugal, she says of the track:
"I remember walking through the dune systems on the ocean side of Culatra, the noises of the docks, the scent of tidal flats. The land itself, as a coastal formation, in a constant state of movement between erosion and growth. Something I love about being a songwriter, especially as a queer woman, is being able to have the last word in my work, becoming myself line by line. This is a breakup song, and it's the first song I wrote on piano."
Watch the music video for "Moonless" below.