Watch Julien Baker's Transformative Cover of Bruce Springsteen's "Badlands"
Images via MyMusicRX/YouTube
Music
Video
Julien Baker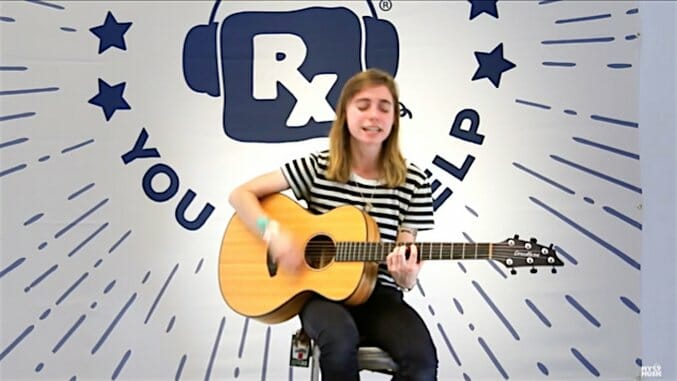 Julien Baker, the young singer-songwriter who was designated a Paste Best of What's Next pick last year, performed a stripped-down set at the legendary Newport Folk Festival last month.
Before her set, Baker sat down to perform a cover of Bruce Springsteen's "Badlands," the Animals-inspired opening track from 1978's Darkness on the Edge of Town.
The cover was for MyMusicRX, a Children's Cancer Association (CCA) program that delivers music to children with cancer to "reduce stress, anxiety, and perception of pain." The program's website features exclusive artist greetings, music lessons and concerts to lift these sick kids' spirits.
That mission inspired Baker's cover choice. "It's a song that always makes me feel better because it's just unashamedly triumphant," said Baker before her performance. "It's about not being ashamed to be glad you're alive and being proud to do your best in an unforgiving world."
And what a performance. While the Boss' original works as a driving rock song, Baker slows things down and uses her gut-punch vocal delivery to bring a strained, clenched-fist emotional intensity to the tune.
Watch the cover above and consider donating to the CCA here.