EXCLUSIVE: Check Out the New KNOTTS Single "The Offer"
Photo courtesy of the artist
Music
News
KNOTTS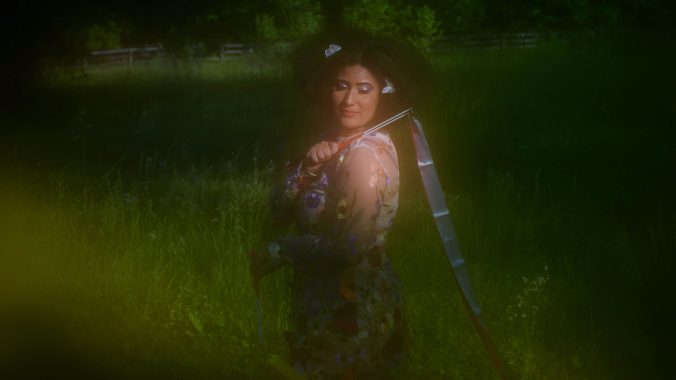 Cincinnati band KNOTTS, the project of singer/songwriter and multi-instrumentalist Adalia Powell-Boehne, Antoine Franklin, Jordan Wilson and Isaiah Cook, has unveiled two singles this year already—"Two Arms" and "Sunlight." With their sophomore album, Ribbon Dancer, due out later this year, the group has returned with another intimate, beautiful tune that centers Powell-Boehne's contemplative and grounded singing. "The Offer" is delicate folk-pop arrangement that is as angelic as it is powerful. The band have a certain spirituality about them, one that arrives shaped through immense joy and an unflinching musical chemistry.
Powell-Boehne says of "The Offer": "'The Offer' is a backstory of love, it outlines the different personalities in the relationship, one person is confident and ready to fully commit, the other is hesitant. It's a song about the initiation of a relationship; denial, resistance, and then finally, choosing to be together. It's a song about feeling like any scenario where you're not with this person is wrong."
Listen to an exclusive preview stream of "The Offer" below.