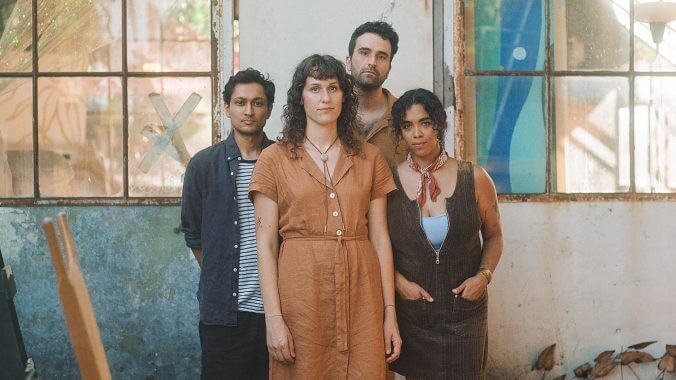 After already releasing a string of singles this year, Austin, Texas folk-rock quartet Large Brush Collection have now announced their upcoming album, Off Center. The project is set to arrive January 26, and it's being kicked off with the entrancing, buoyant track "Better Be." Large Brush Collection—Nora Predey, Gabriela Torres, Dan Magorrian and Rishi Bajekal—make music that fuses the charm of Hayley Heynderickx and the generous and gorgeous chemistry of Big Thief. "Better Be" is breathtaking and jubilant, a track that I have—admittedly—been listening to over and over this week, but for good reason. Predey's songwriting is particularly gravitational and intricate here, as she clocks an intersection between grief and displacement—all while the band's arrangement of an angelic flute, clean lead guitar and stoic, emotive percussion fill out the air.
Predey says of "Better Be": "'Better Be' is a song about being in a conflict that has no end in sight, where you have all these expectations for what resolution might look like, but no real way to get there. I was dealing with some complicated family stuff when I wrote it and was being really disrespected, but I was so indignant about it all that the feeling of disrespect sort of looped around to empowerment. Sometimes, you just need to dig your heels in."
Watch the music video for "Better Be" and check out the Off Center artwork and tracklist below.
Off Center Artwork: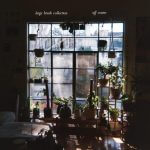 Off Center Tracklist:
to be somebody
persephone
arm's length
better be
tell me again
push, another day
stand tall
it's only a matter of time
up in the air
forgiveness is a gift we give ourselves