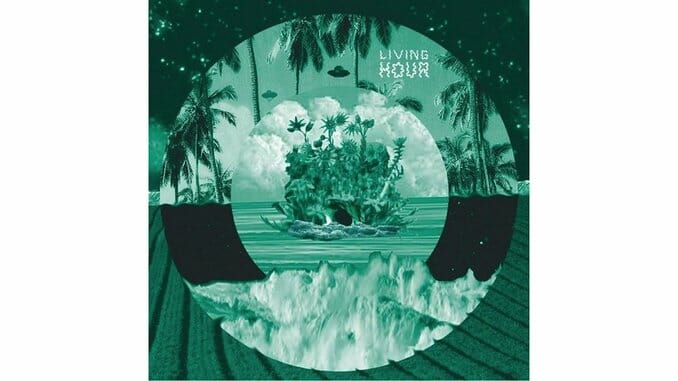 Guitar-centric bands obsessed with reverb are a dime a dozen. Sure, there are variations to the sound that still surprise, but they're getting harder and harder to find. While Living Hour's self-titled may not necessarily be a monumental leap forward for this style of music, its charm is found in dialing back to the past for inspiration, rather than trying to invent the newest, most futuristic sound.
Instead of trying to hop on the super-hip train along with bands such as DIIV or Beach Fossils, Living Hour's music reaches way further back than the late '70s for inspiration. It has a quality much more akin to the lazy, balladic guitar moments of the late '50s and early '60s. The music here possesses a hazy quality more partial to old school guitar standards such as Santo and Johnny's "Sleep Walk" than anything of the more post-punk or shoegaze stripe. Right from the get-go, with "Summer Song," minimalism is the order of the day, and it's a decision that pays off. Best Coast might have dibs on the surf-rock-on-Xanax sound these days, but it's refreshing to hear another band pull it off with such gusto.
They also don't just stay in that particular mode. "Seagull" may sound like yet another surf and sun-inspired song based on the title, but it's got far more bedroom pop vibes to it. In fact, the album as a whole belongs either on a beach or boudoir-bound nighttime playlist.
There's something about Living Hour, though, that just doesn't really get off the ground. A hazy sound can work wonders for a band, but it sometimes feels as if they don't quite know how to get out of the fog themselves. The songs all blend in with one another, though it may well have been an intentional move. There isn't a whole lot of variety on here, but it's still a good listen if you want to float down a sonic lazy river.