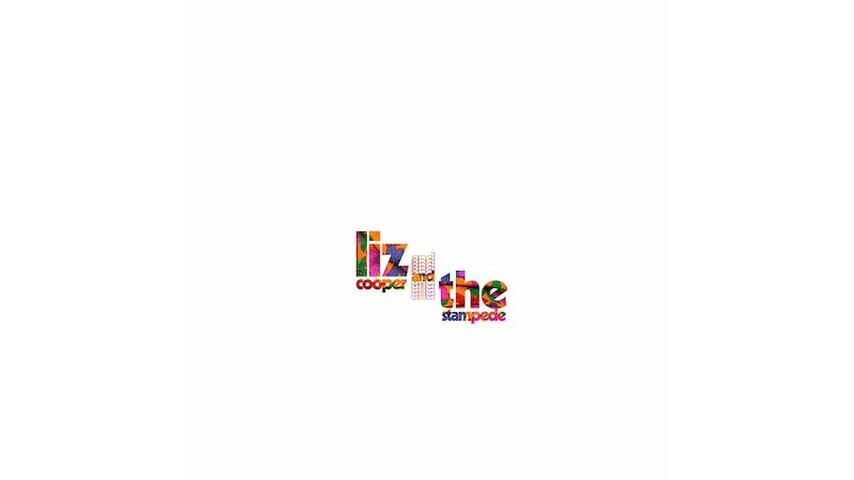 If we're lucky, we are going to hear a lot more artists in the future like Liz Cooper and the Stampede. Acts that have a love of music that frees them up to mix together genres and sounds freely and without fear of any kind of commercial repercussions. When no one is selling records like they used to, there's no reason to worry anymore about trying to reach as wide an audience as possible. Put the work in and your fans will find you.
As this group hails from Nashville, the shorthand for their sound would be outlaw country with Americana in ascendance. But even that seems too narrowcast. There aren't many roots-rock records out there that kick off with an ambient wash and bass tones borrowed from the late Mick Karn of Japan fame. It's only when Cooper's voice wafts into the mix that the twang becomes evident. She possesses a bluesy holler that feels like it could cut glass or shake a cheating partner to their core.
Cooper uses that voice and the raw elements of the music—reverb-heavy guitar, rambling rhythms and, on album closer "Walls of White," steely, finger-picked acoustic—to connect in with the sound of her hometown, and that of the more daring crew who decamped to Austin, Texas, during the '70s. But it's all surrounded by a swirl of sound and color that feels like listening to the house band in "the shimmer" from Annihilation. The heady bob of "Dalai Lama" features an extended guitar solo and breakdown that lands somewhere in the realm of the Dead or My Morning Jacket. The organ and swirling melody of "Mountain Man" often wobbles like it's about to lose its center of gravity.
Her lyrics take a similar tack, writing love songs in the mode of Spiritualized's Jason Pierce. In both cases, you sometimes can't tell whether they're singing about the peaks and comedowns of a romantic relationship or the drugs they just ingested. In "Kaleidoscope Eyes," she strains to make sure this person/intoxicant doesn't "slip through the cracks of my mind, and in another song, she longs to "escape reality to outer space" and feel freedom. It's only when she gets more direct, as with her references to laying "upon a field of mushrooms" that help her "spin into clouds and space," that the effect is lessened. Better to keep listeners guessing on your meaning.
When the music is presented with more clarity, the album loses some of its effect as well. There are hundreds of artists out there right now mining the sounds of country, folk, blues and gospel and trying to build modern structures upon that sturdy foundation. Fewer are doing what Cooper and her nimble, fluid backing band attempt throughout: putting up a superstructure that connects to the various offshoots of those core genres like a web.
Listen to Liz Cooper and the Stampede's 2017 Daytrotter session below: