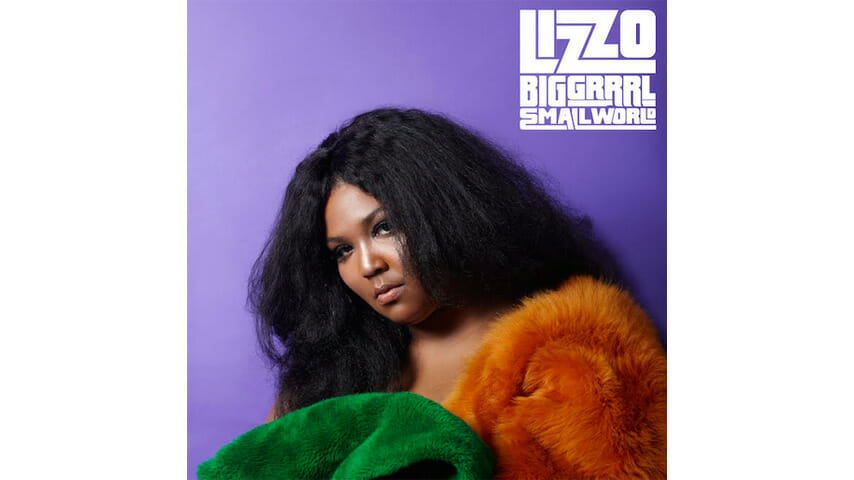 T. S. Eliot may have decried April as the cruelest month, but in today's warp-speed music industry, December may as well assume that title. Because as all of the year-end coverage wraps up—cozy in ugly Christmas sweaters and complete with bows on top—artists who release killer albums in this 12th month tend to get gypped.
Lizzo's sophomore album Big GRRRL Small World is one of the unfortunates that should appear in best-of recaps, but didn't yet have to time to infiltrate the heads of listeners and the lists of gatekeepers. After the success of 2013's solo debut LIZZOBANGERS, the Minneapolis-based rapper and singer returns with a new album on her own independent label.
Whereas LIZZOBANGERS was an angrier, more reactionary album, Big GRRRL Small World shows a more calculated side to Lizzo. She still raps about feminism and racial equality with determination and ferocity, but Big GRRRL Small World balances the anger with compositional creativity. One of Lizzo's greatest strengths on Big GRRRL Small World is her ability to rap and sing with equal tenacity. Growing up with gospel music and earning a degree in classical flute performance helped her create her own melodic hooks to compliment her rhymes.
Recorded at April Base, Justin Vernon's hideaway studio in Eau Claire, Wisc., Lizzo injects a similar unfettered experimentalism in Big GRRRL Small World. In fact, a one-off, auto-tuned take with Vernon actually makes it on the record as part of "Bother Me." But the real highlights of Big GRRRL Small World feature Lizzo balancing self-righteous rhymes those in "Ain't I," "Betcha," and "En Love" with self-empowerment anthems like in the ballad/movement "My Skin."
Hip hop needs a strong female voice today—one that matches the pop magnetism of Beyoncé, but with the political and social awareness of Killer Mike. With Big GRRRL Small World, Lizzo seems primed and ready to fill that spot.