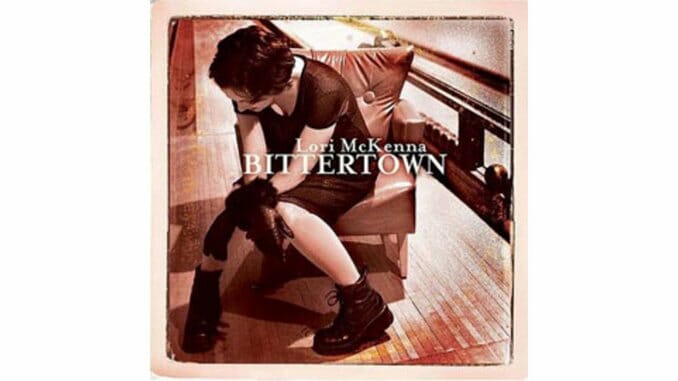 Massachusetts native Lori McKenna's fourth album explores territory that will be instantly familiar to fans of Bruce Springsteen or John Mellencamp. Dead-end jobs in small factory towns, Friday night beer busts behind the high-school gymnasium, working-class bungalows populated by desperate characters whose life arcs peak at the prom (or district football championship) but ultimately give way to deferred dreams and diapers and mortgage payments. These men and women may long to board the "silver bus," as McKenna sings on the song of the same title, but they never purchase the ticket to ride.
The darkness on the edge of this Bittertown has obviously been explored many times before, but McKenna holds her own with the heavyweights, chiefly through the fine, well-observed details of her lyrics, her gritty delivery, and the rootsy Americana of her backing band. Sounding at times remarkably like Patty Griffin (a very good thing), McKenna spins her tales against a backdrop of acoustic and electric guitars, Hammond organ and lap steel. Buddy Miller, Mark Erelli and producer Lorne Entress add soulful, letter-perfect harmony vocals on several tracks, and McKenna finds the heart of regret over and over again in memorable, stinging couplets. On "Stealing Kisses" she sings, "I was stealing kisses from a boy / Now I'm begging affection from a man." Welcome to life, honey, the prom is officially over.
Despite the often-harrowing realities of life McKenna exposes, I find plenty of sweetness in Bittertown.