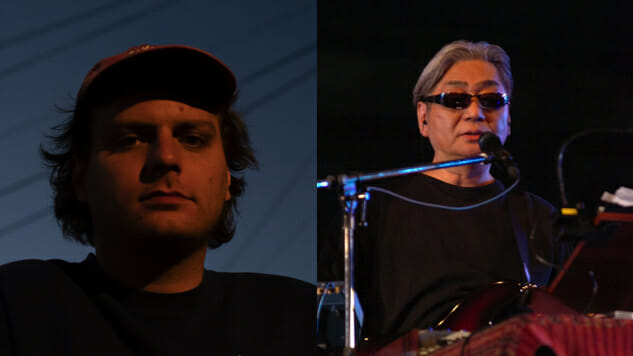 Mac DeMarco has had a busy 2019, from playing Coachella and touring extensively to releasing his sixth full-length studio album, Here Comes the Cowboy. On Monday night, he performed with his musical idol, Japanese pop icon, Haruomi Hosono.
Hosono surprised his L.A. audience by bringing out DeMarco for a duet of his 1975 song, "Honey Moon," from the album Tropical Dandy.
DeMarco covered the track last year and released it as a single to streaming services. He has professed his admiration for Hosono, and spoke of how he inspired Demarco's latest record.
Hosono is currently on tour in support of a rerecording and reissue of his 1973 album, Hosono House.
DeMarco is also on tour, performing tracks from Here Comes the Cowboy at multiple festivals, such as the upcoming Prospect Park Bandshell in Brooklyn and Glastonbury Festival in the U.K.
Watch the two perform together (and later pose for photos) in the videos below, beneath a 2013 DeMarco set from the Paste archives.
US???????LA?????????????????????????DJ???????@ashleyukaxx?????????Mac DeMarco?????????????????????US??????

Thank you very vercy much @TheMayanLA#????pic.twitter.com/YBO9xmyxtx

— ????_info (@hosonoharuomi_) June 4, 2019