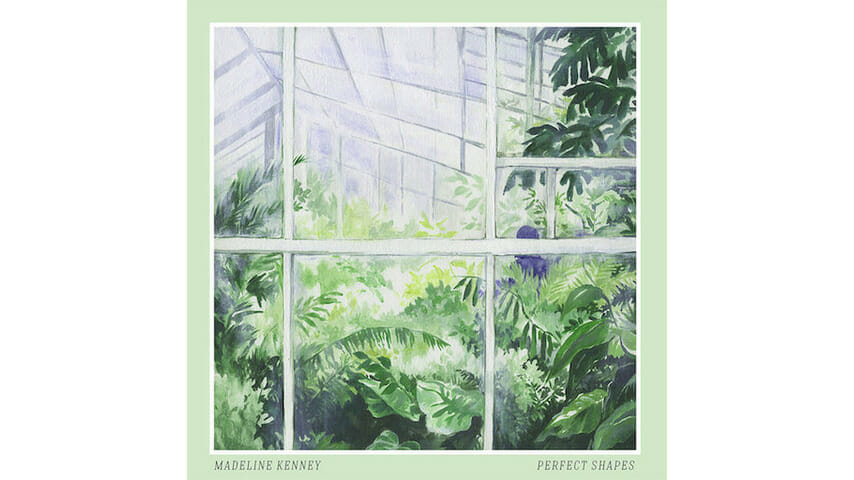 The shapes in the title of Madeline Kenney's new album appear at first as dizzying spirals, then as ballooning bodies and later as jumpy zig zags. A series of swampy soundscapes, Perfect Shapes is a melding of dream pop and art rock, equal parts soothing and jarring. Though Kenney released her debut LP just 13 months ago, she already appears to have a swarm of new ideas, flaunting a matured outlook and promptly swerving past the sophomore slump.
No idea was too outlandish or left-field for Kenney on Perfect Shapes: she tried them all. And, for the most part, they work. The glistening sprawl of album opener "Overhead," the title track's dense beats and the springy groove of star single "Cut Me Off" all blend beautifully on Perfect Shapes. That success may be in part owed to producer Jenn Wasner of Wye Oak, whose musical sensibilities range far and wide from riff-heavy rock to electronic experiments. Though the duo could, at times, be more comfortably classified as rock, Wye Oak's 2017 release, The Louder I Call, The Faster It Runs, is a foray into vast sonic fields. Perfect Shapes is more ethereal than the music of Wye Oak, but Wasner's footprint is still felt throughout, most especially in the powerful synth-rock of "Bad Idea" and tucked into the whole album's electronic production.
The first two tracks on Perfect Shapes, "Overhead" and "Bad Idea," mirror a relaxing dip, like pleasantly slipping into a body of water. Although, "Overhead," which is best consumed with its thoughtful accompanying video, is meant to unnerve despite its pleasant serenity. It's a deep listen, Kenney's chance to dish out criticism on the pressures society puts on women. "Overhead, they're calling me empty," she sings. "Just because I know my own limits." Distorted beats and a chorus of Kenney's own voices simultaneously lull and reprimand.
"Bad Idea" is more straightforward, but no less effervescent. The sinking feeling screeches to a halt, however, when the third song kicks in, the boisterous "Cut Me Off," a triumphant track no matter its shape. "I Went Home" is the most rock-forward track on the record, and it's also one of the most fun, despite how exhausted Kenney sounds in her lyrics. Incorporating echoey oohs and ahhs, she climbs a guitar-built ladder, singing, tiredly, "I've given up."
From there, the record spaces out, dripping into the reflective tidepool of the title track and marching on to the smart fuzz-rock of "Your Art." Like its start, Perfect Shapes ends in an exhibit of texture—"Always Around Me" blends loose, spacey guitar with dense percussion and bubbling sound effects. Her ability to make music feel tactile is one of her greatest strengths, and Perfect Shapes is tangible from start to finish. With help from Wasner, Kenney beautifully executes new, concrete ideas, all the while mapping a lyrical landscape to which you can escape or reckon with: "Perfect shapes over my eyes, when I go outside / And the evening bleeding sunlight / I'm so happy, I cry."