Listen to Maneka's New Song "My Queen," Featuring Sadie Dupuis of Speedy Ortiz
Photo by Conor McKnight
Music
News
Maneka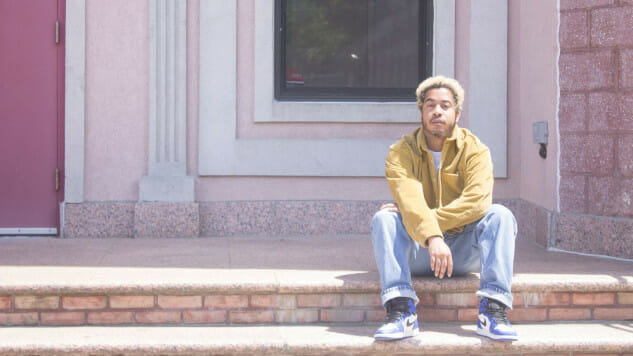 Having played guitar for Speedy Ortiz and grown up listening to grunge legends Sonic Youth, Devin McKnight knows how to shred. He's now making music under the moniker Maneka, and Tuesday McKnight released a new track ahead of this month's release of his new album, Devin.
Unyielding drum fills underscore discordant guitars on "My Queen," sending the track ripping forward at a clip. Heavily processed, alien vocals permeate the track but are quickly grounded by Sadie Dupuis' ethereal harmonies; together, McKnight and Dupuis sing of King Tut and Queen Nefertiti, "the world's greatest black power couple before the Obamas," according to McKnight. McKnight explains the song's Ancient Aliens origins in a statement:
Anyway, this one story they had was from Ancient Egypt. It was about King Tut and Queen Nefertiti. They ruled the Empire together and brought Monotheism to the people. Ancient Alien theorists contend that they were both Aliens sent down to teach the Egyptians all kinds of things and partially to worship a god that was actually just an alien instructing King Tut. The lyrics of the song are about God instructing Tut to consummate with Nefertiti because she's special and also of alien descent. So he's like telling him how to treat her right and like a Queen. It's all about putting the woman on top. Nefertiti translates literally to mean "the beauty has come."
Devin will be out on July 26 via Exploding in Sound, and is promised to be a genre-agnostic ripper of an album. The LP seeks to explore McKnight's experience as a person of color in the white-dominated field of indie rock, with a press release describing the record as "confrontational."
Listen to "My Queen" below, then keep scrolling to find Maneka's tour dates and the album's details while you revisit Speedy Ortiz's Daytrotter Session.
Devin Album Art: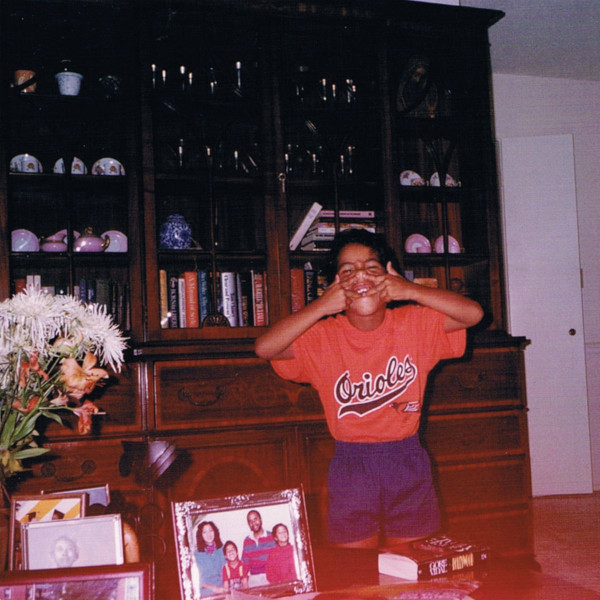 Devin Tracklist:
01. Oopdie Oop
02. A Brand New Day
03. Never Nowhere
04. My Queen
05. Glazed
06. The Devil's Warning (interlude)
07. Mixer
08. Holy Hell
09. Oopdie Oop
10. Positive
11. Time In The Barrel
12. Style
Maneka Tour Dates:
July
02 – Detroit, Mich. @ UFO Factory w/ Sonny Falls
03 – Hammond, Ill. @ Super Secret House Show w/ Sonny Falls
04 – Nashville, Tenn. @ Drkmttr Collective w/ Sonny Falls
05 – St. Louis, Mo. @ The Nest w/ Sonny Falls
06 – Chicago, Ill. @ Sleeping Village w/ Sonny Falls
26 – Brooklyn, N.Y. @ Alphaville w/ Bethlehem Steel, Pet Fox, & Oceanator