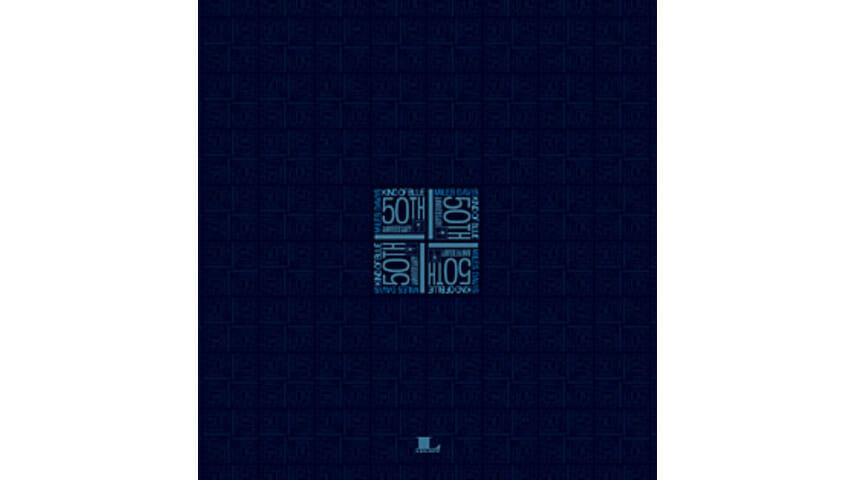 The jazz record everyone should own becomes the box set everyone should own

Miles Davis's Kind of Blue is an essential disc for music lovers of all genres. Yet unlike most masterpieces, it doesn't announce its greatness loudly. Instead, the music draws you in with seductively gentle restraint. It's a recording with a pristine elegance that has never been matched, not even by Davis himself, who made several recordings that rank among jazz's best. One listen to the distinctive sound of opening track "So What" and it should be clear why this is the best-selling jazz disc of all time.
Despite the near-universal acclaim Kind of Blue has received, the music has not fared especially well during the jazz-reissue boom. The main obstacle has been that there aren't a lot of alternate takes; four of the five tracks on this 1959 recording were accomplished in a single take. The only alternate, "Flamenco Sketches" is interesting but doesn't add substantially to the mystique of this remarkable music.
The 50th Anniversary Collector's Edition works hard to create a monument celebrating a landmark anniversary of a landmark album, and it succeeds. The three-disc package includes one disc with the original music from Kind of Blue, the alternate of "Flamenco Sketches," plus nine false starts and studio chatter (which will only interest the most devout Miles-ologists). The second disc features five tracks performed by the Davis-led sextet that was featured on Kind of Blue—songs that had been scattered across other compilations—and a searing live rendition of "So What" that's getting an authorized release for the first time. The third disc is a fairly straightforward DVD documentary called Celebrating a Masterpiece: Kind Of Blue, featuring a wonderful live performance from the group at the Robert Herridge Theatre, and also a photo gallery by Don Hunstein. Taken with the authoritative liner notes by noted authors like Ashley Kahn, Francis Davis, and Gerald Early, this creates a useful and often impressive frame for some of the most extraordinary jazz ever recorded.
That said, '59 was a watershed year for the genre. John Coltrane, the tenor saxophonist on Kind of Blue, released his first masterpiece, Giant Steps, and Ornette Coleman released his first major statement, the aptly titled The Shape of Jazz to Come. Here's hoping those albums receive equally loving reissue treatment.