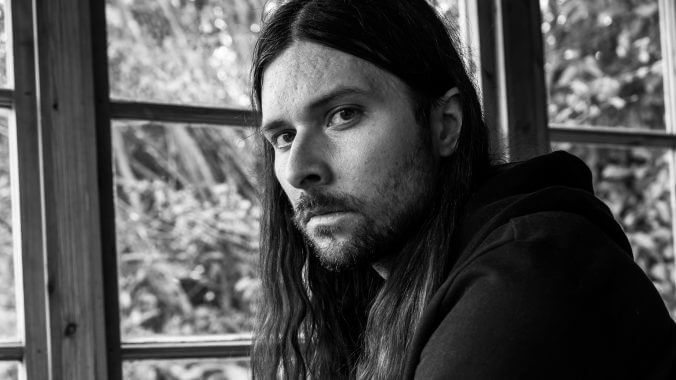 With his debut Come June arriving on October 6 via Erskine Records/Giant Music, Los Angeles-based singer/songwriter Mitch Rowland releases new single "Here Comes the Comeback." The indie folk track follows previous singles "Come June" and "Bluebells" off the album. In a landscape of midwestern Americana, Rowland sings of empty parking lots and small-town sports over the gentle strum of the guitar and bright beat of drums. With backing vocals by long-time collaborator Harry Styles, "Here Comes the Comeback" is just a taste of the talent that contributed to the record.
Rowland speaks on perfecting the track with his wife: "I completely realized it with Sarah [Jones] over one evening," he says. "I was strumming something and she was playing a synthesizer and tapping out an electronic drum beat. We made a quick arrangement with all the parts we were playing. Sarah was engineering, so we dumped it into her laptop. Then I walked out of the room and the lyrics came all at once, in one breath. Never happens like that."
Watch the music video for "Here Comes the Comeback" below.