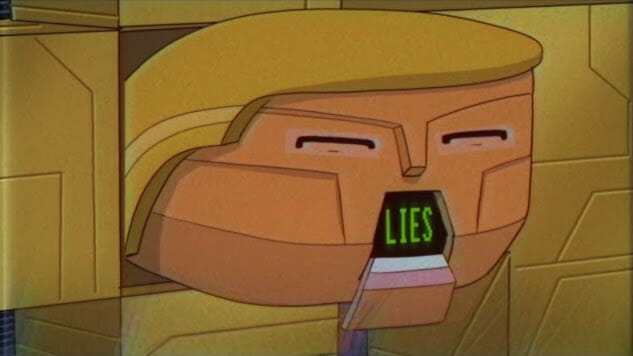 Electronic artist Moby has shared a new music video for his song, "In This Cold Place." The song is from Moby's latest album with The Void Pacific Choir, More Fast Songs About the Apocalypse, which he surprise-released earlier this month. The Steve Cutts-directed video showcases an animated style similar to Moby's previous collaboration with the animator, the video for "Are You Lost In the World Like Me?" released last year.
"Working on 'In This Cold Place' and 'Are You Lost In the World Like Me?' with Steve Cutts has been a creative highlight for me," Moby said. "He's such a great animator and activist, and I'm so happy he agreed to make these two videos."
Cutts said that these two videos are meant to represent "consumerism, greed, corruption and ultimately our self-destructiveness." Watch the video for "In This Cold Place" above and listen to a Moby performance from the Paste Cloud below.