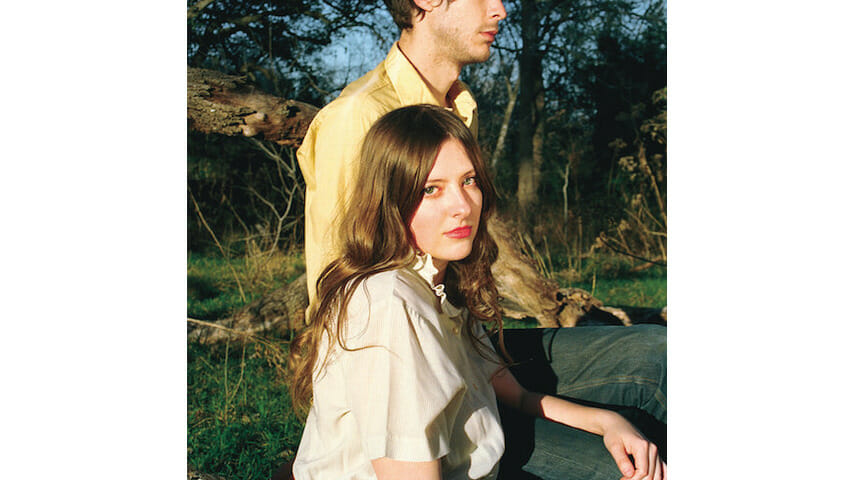 "Why do I care what you think?" Molly Burch asks in the very first verse of "Candy," the initial offering of First Flower, the follow up to her widely acclaimed debut Please Be Mine. Borne from tumultuous circumstance—self doubt, anxiety and fractured relationships—Burch claims she was plagued by trouble trepidation. "It ain't easy no more," she coos on the tellingly titled "Dangerous Place." "I hope I learn from my mistakes."
Apparently she has. Despite those unsettled sentiments, the album also finds Burch seeking a way out. The second song of the set, "Wild," has her singing the praises of a gal pal in ways that recall the Chiffons' "He's So Fine" as if rebooted for the #metoo movement. Affirmation subs for alienation, and while there are dark undercurrents underscoring some of the songs, Burch's smooth delivery suggests she's focusing on finding more comfort. In the title track, she professes her love for her boyfriend and fashions her delivery with an effusive saunter and sway. "You are my man," she sings in the irrepressible refrain, indication that she's found an anchor to cling to.
Like the jazz singers she's said to idolize (Billie Holiday and Nina Simone, in particular), Burch cloaks her emotions in a supple sheen, assuming the guise of a seductive chanteuse armed with a smoldering sensuality. "Without You" and "To The Boys" are prime examples of a suggestive stance, a beguiling come-on fused as a heated tango.
That said, much of the album sounds almost idyllic, its ambiance seemingly more airy than effusive. On songs that convey Burch's more romantic intents—"Next To Me," "First Flower," "True Love" and "Nothing To Say"—her lithe approach belies her earlier anxiety. Burch has managed to find common ground between desire and determination and meld them with steady assurance.
Watch Molly Burch's 2017 Paste studio session below: