MTV Unplugged Will Return This Fall in Much-Anticipated Reboot
Photo by Nicholas Hunt/Getty
Music
News
MTV Unplugged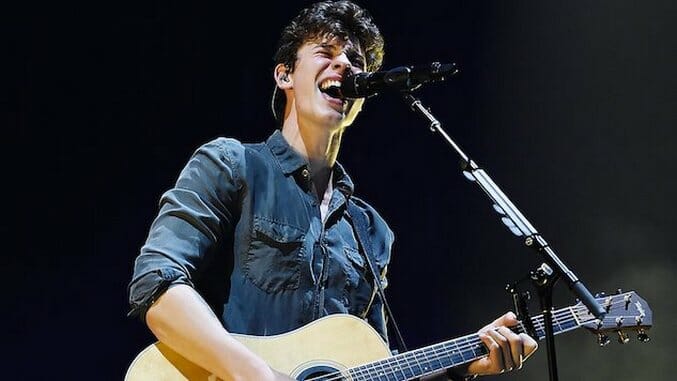 In an effort to put the "M" back in MTV, the network will bring back MTV Unplugged, one of its most acclaimed series and number four on Paste's list of the best music shows of all time, for a full reboot. Pop star Shawn Mendes is slated to perform for the first episode, per Variety.
It was announced in April of 2016 that Unplugged would again see the light of day in a rebranding attempt by MTV that also saw the debut of the music-centric show Wonderland. Unplugged hasn't completely been forgotten, with select artist performances popping up here and there since 2009 when Unplugged 2.0 officially left the air.
Mendes cites Pearl Jam's 1992 Unplugged performance as the catalyst for sparking his interest in MTV's intimate show concept. Other performers who have graced MTV with Unplugged performances include Nirvana, Lauryn Hill, The Cranberries, Stone Temple Pilots, Alice in Chains and many, many more.
Mendes will kick off the MTV Unplugged reboot on Sept. 8 with a performance at Los Angeles' Theater Ace Hotel. Check out Nirvana's performance of "The Man Who Sold the World" on a 1994 Unplugged session below.