Listen to The Rolling Stones Join Muddy Waters and Buddy Guy Onstage in 1981
On Nov. 22, 1981, the Stones joined Waters at the Checkerboard Lounge in Chicago.
Photo: Getty Images
Music
Features
Muddy Waters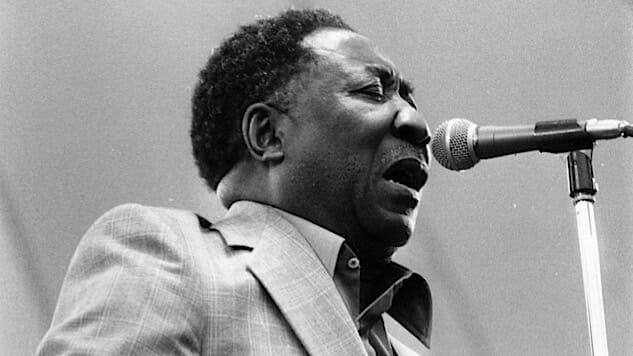 Did you know that Paste owns the world's largest collection of live music recordings? It's true! And what's even crazier, it's all free—hundreds of thousands of exclusive songs, concerts and videos that you can listen to and watch right here at Paste.com, including bottomless collections of blues, jazz, country, hip-hop and rock. Every day, we'll dig through the archive for the coolest recording we can find. Search and enjoy!
On Nov. 22, 1981, The Rolling Stones were in Chicago on their tour of America behind Tattoo You, which had come out a couple months earlier. With a night off on the schedule, a few Stones decided to head over to the Checkerboard Lounge, Buddy Guy's South Side blues club. It was an easy call: Playing the Checkerboard that night was Muddy Waters, one of the band's biggest inspirations. (It was his 1950 single "Rollin' Stone" that lent the band its name.) The show began normally, with Waters running through a number of his staples, like "You Don't Have To Go" and "King Bee." Before long, though, Keith Richards, Ron Wood and Ian Stewart had joined Waters's band onstage, with Buddy Guy and Junior Wells jumping in as well. The recording of this historic meeting eventually became the live album Checkerboard Lounge: Live Chicago 1981. Listen to Muddy and the Stones play "Baby Please Don't Go," "Next Time You See Me" and "Got My Mojo Working."