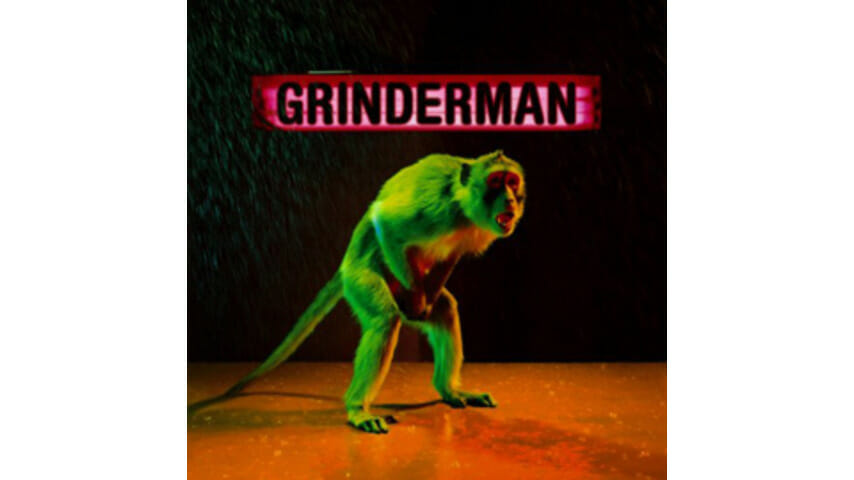 Nick Cave and three Bad Seeds destroy, then redeem rock 'n' roll with mid-life crisis
Even for a man like Nick Cave who thrives on mythmaking, The Bad Seeds must be a particularly weighty crown to bear. From the moment they swore not to "tell them about a girl" in Wings of Desire through the immensity of their myth-twisting double album Abattoir Blues/Lyre of Orpheus, The Bad Seeds' legend has only grown. And with each step, Cave's band has removed itself further from the Cuban-heeled boot kicks of The Birthday Party and the roughshod blues deconstructions of albums such as Your Funeral, My Trial, moving toward the kind of complete characters and unique, often bizarre, tales we once looked to Van Morrison ("Madame George") or Leonard Cohen ("Suzanne") to produce.
On a trip to the studio to flesh out songs for recent Bad Seeds albums—with the scaled-down team of Bad Seeds violinist Warren Ellis, drummer Jim Sclavunos and bassist Martyn P. Casey—it seems Cave lamented this shift. The result, two years later, is Grinderman, a garage-style four-piece featuring Cave on guitar, that revisits the wretched rock and embalmed blues of earlier Cave projects with similar youthful vigor and venom. It's lo-fidelity, low-class and high-brilliance.
One of Cave's many obsessions is proving that the rebel kick and gouge of American music still survives, in an iron lung-full of Blind Lemon Jefferson records. His hero is the forgotten singer, the anti-hero whose strength and smarts have been sapped by an unforgiving system, but who would rather die kicking against the pricks than submit. Thus, you get a song like "Get It On," a lament for the loathed: "For those who gave their lives / So we could get it on." It's a call to arms from the Grinderman rock gospel. "I've gotta get up to get down and get started again … kick those baboons and other motherfuckers out and get it on!" Hail the redemptive power of a bilious screech.
That's not to imply that Grinderman makes what could be summed up perversely as "rock 'n' roll." As its name implies, the band borrows liberally from the blues tradition, though perhaps not that of "Grinder Man" singers Memphis Slim and John Lee Hooker. Grinderman's conceptual blues is more akin to the relentless drone and lolloping grit of Junior Kimbrough's hypnotic grindings and Skip James' purgatorial rambling. "Electric Alice"—a fitting tribute to the departed Alice Coltrane—bubbles up like an evil dub, and while "Go Tell the Woman" might follow its looping guitar plucks for hours in the hands of R.L. Burnside, for Cave it's three minutes of existential crisis. Grinderman's power stems from the slamming together of two musical forces. first, there's the tried-and-true experimental collaboration of Ellis, Casey and Sclavunos. In The Bad Seeds, these three have learned the diversity that the band's repertoire requires—transitions from quiet, minimalist melancholy to orchestral-noise grandeur. Then there's Cave's rudimentary guitar, which devolves his partners from time-honed perfectionists to mavens of invigorating, high-energy grit.
Conspicuous in his absence is Mick Harvey, Cave's partner since all the way back to The Birthday Party. And maybe that's part of the magic. Without his refined colleague's input, Cave has little filter for the questionable sanity of No Wave vet Sclavunos and musical madman Ellis. Though it's just that mix of tempered madness that makes The Bad Seeds the giants they are. So while Grinderman's rough-and-tumble democracy makes for an exciting, illicit affair, it's only that: a gorgeous bit of rough trade to scratch that seven-year itch.