Don't mix up your Dakota's, now. Here, we're entering the Dakota that doesn't have Mt. Rushmore or Badlands National Park or the inspiring Crazy Horse Memorial. No, this is the Dakota with Fargo and an actual enchanted Highway. It's the birthplace of both Lawrence Welk and Wiz Khalifa. Cool, right? Now, let this mix shatter any of your preconceptions of "The Peace Garden State" with its blend of breezy folk balladry, hardcore-punk revivalism, jolted power-pop and baroque-inclined indie-rock. Oh, wait, and some hip-hop, too. You can feel the pure passion pulsing through these musicians because, when it comes to North Dakota, there's no hustle of a buzzed-up scene like Austin or Portland. There's no clique-climbing careerism or desperate dash to network, and that gives these songs a certain integrity. Considering the talent and creative genre-bending we found, we'll readily put these jams up against those of any hipster haven. As part of the 50 States Project, here are nine up-and-coming North Dakota acts worth checking out.
1.The Alleles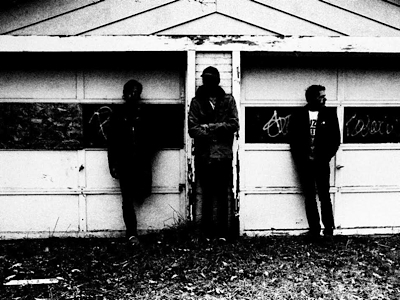 Hometown: Grand Forks
Members: Alex Simmers, Charlie Siggurdson, Ryan Keehr
Right away you'll peg this as a blend of psyche and shoegaze rock, but it's a commendable one, to our humble ears. Listen closer and you'll be blasted (and dazzled) by guitars as scintillating and spectacular as War On Drugs but with a darker kind of fire to the feedback. You'll hear impassioned, door-slamming vocals wailed until they're worn reminiscent of other indie-sludge revivalists like Surfer Blood or Gauntlet Hair, but, yet, there's more of an alluring brooding here. Dare we say, mystical? A dark, foggy, fantastic and freaky kind of dream? Imagine A Place To Bury Strangers without so much dang distortion, sweetened with a keener sense for dynamics, melody and stylish riffage.
2. Crab Legs / Remember Me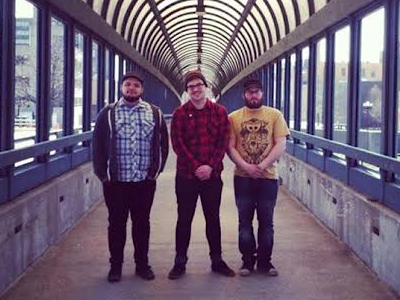 Hometown: Fargo
Members: Scott Heidinger, Mike Hansen, BJ Moore
Crab Legs really hooked us, and they might've yanked a bit too hard. But that's why we dug it. In fact it's music that could very likely draw blood; swift as it is spiny and as vociferous as it vitriolic. The Fargo trio takes it back to the early '80s mosh-mayhem scenes of LA and DC with their pugnacious agit-punk. Much of their lyrics might be a little too intense for casual blog browsers to bite into, so we've instead decided to stream another leg of their music—that of their singer Scott Heidinger's anti-folk singer/songwriter side project, Remember Me, with an aptly titled song (for Fargo) the melodic dirge "Cold Weather Waltz." But, here's a cool Crab Legs cover of Face To Face.
3. Go Murphy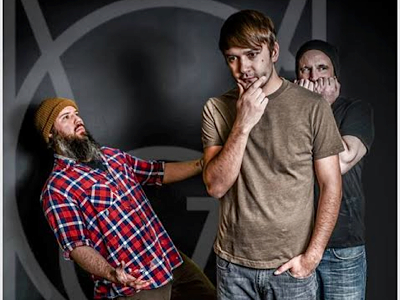 Hometown: Fargo
Members: Marcus Rondestvedt, Ryan Dahl, Rod Mooridian
This music sounds like a heaving heart with its pulse racing as its worn right out on the sleeve of a wind frayed jacket. The guitars, vocals and rhythms are always chugging towards that cathartic crescendo, where everything can accelerate, rise up, crash and recede into relief. There's going to be some nifty guitar effects, some soulful bass grooves and hard slamming percussion on the way, though, as the voice goes from a softly gliding croon into a barrel-rolling howl.
4. Harbor Hills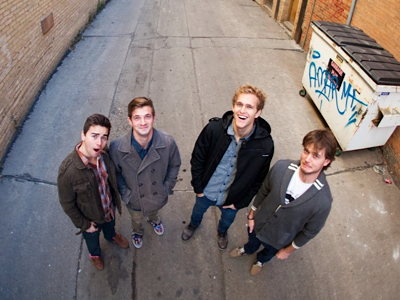 Hometown: Bismarck
Members: Shaun Campbell, Joel Porter, Mark Hovland, Michael Gilchrist
Harbor Hills bring together the jangle of folk, the warbled whimsy of Americana, and the kicking tempos of rock with dual vocalists in harmony. In fact, upon your first listen, those dueling lead singers may even sound like the same person, double-tracked. This is the sound of a band really hitting its stride. You can hear more of their Safe House EP on iTunes.
5. Hollywood Sunrise, Jantzonia and Cold Sweat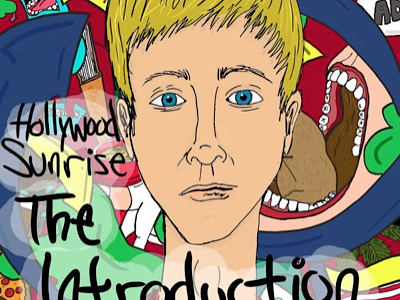 Hometown: Fargo/Grand Forks
Members: Hayden Swanson (Hollywood Sunrise) Jantzen Wynne (Jantzonia) and Ryan Tetzloff (Cold Sweat)
The North Dakota Hip Hop Collective is a community of rappers and producers reciprocating social media support whilst organizing and promoting each other's live events: "all things ND hip-hop!" That said, here's an excellent sample from that collective; youthful, energetic and overall-positive hip-hop jams from Hollywood Sunrise featuring powerful cameos from Jantzonia and Cold Sweat—all three of them worthy of a spin. And this track features all three.
If you dig that, also check out Jantzonia and Cold Sweat.
6. Last Echo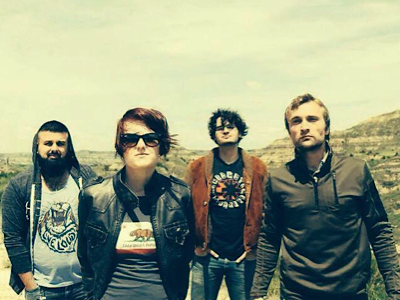 Hometown: Bismarck
Members: David Mau, Nichole Bloom, Sky Forelich, Rafael Caudillo
This music brings out the sunshine—indie-pop remedies for rainy days. Acoustic and electric guitars and bass intertwine in pleasing melodic streams, matching the call-and-response styled, story-building harmonization between David Mau and Nichole Bloom. The percussion can be powerful for some rock oomph or just playful for more of a folkish sway; the constants for Last Echo, though, are those harmonies, snappy hooks and earworm choruses.
7. Riesage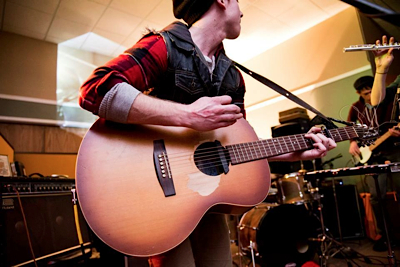 Hometown: Fargo
Members: Mike Barnum, Andi Thoreson, Troy Gion, Ben Sailer, James Ricigliano
The evocative vocals are perfect for introspective, somewhat surreal lyrics (like Biblical parables blended into rum-addled disco dances), with crisp riffs softening a slightly raspy voice. This is a cool and contemplative folk-rock sound enriched with interesting blends of flute, organ and harmonica over jangly intertwining of acoustic and electric guitars, steadily strumming through delicate dabs of distortion. It grabs you and pulls you with it, that's for sure. It's something like the epic, fever-dream yearning of Mountain Goats spilled with the pop-minded impulsiveness of The Replacements… Or, at least, that's a start. You listen and decide:
8. Tom Brosseau
Hometown: Grand Forks
Members: Tom Brosseau
We had to include this esteemed singer/songwriter and not just because his debut album was titled North Dakota. Signed to FatCat Records, Brosseau has performed his marvelous, minimalist folk ballads all over, out in L.A., through Europe and over to Japan, even singing live on NPR's Soundcheck music program. With his high, wavy voice softly singing about "souls of crazy mirth" through the traipsing melodies of "Love High John The Conqueror Root," it demonstrates the essence of Brosseau's folk: evocative, calming, contemplative, but, above all, telling a story, one that stirs the listener to nestle in and listen closely.
9. Tony The Butcher & Kipp G
Hometown: Moorhead / Fargo
Members: Tony Motts, Kipp Gabriel
"Sin City living in rocky park setting…" Tony The Butcher brings some stark subject matter to the forefront of funky slow-jam riffs and striding beats, eluding to the thanklessness of the workaday, Midwest/blue-collar lifestyle, and then praising the perspective (and the meditation) provided to him by his means of expression (hip-hop) and thus resolving to keep on keeping on. And, yes, he is an actual butcher. Also, you'll often find him collaborating and performing with Kipp G, an eccentric and energetic rapper with a swiftly enunciated cadence bringing his thought-provoking outlook spiced by a natural theatricality.