Lest we forget, the capital of Rock 'n' Roll doesn't lie in the seaside metropolises of the East or the glitzy coasts of the Pacific West. Not at all. In addition to exporting such fine industrial goods as electrical machinery, glass, jelly and lady's underwear, Ohio is one of the country's finest producers of tasty licks and infectious melodies. And it has the pedigree to prove it. Dean Martin, The Black Keys, Devo, Guided by Voices, The Breeders, The Isley Brothers, Traffic, Times New Viking, Over the Rhine, RJD2, New Bomb Turks, Jessica Lea Mayfield and (obviously) The Ohio Players all call the heart-shaped state home. And this list doesn't even include extended layovers from Trent Reznor, Chrissie Hynde, Richard Patrick, Maynard James Keenan and Dave Grohl. If this name dropping index isn't enough, Cleveland's Rock'N'Roll Hall of Fame does a fine job of chronicling pop music's winding history/pissing off Axl Rose and The Fur Peace Ranch in Pomeroy sports guitar instruction from genuine rock legends.
Thankfully the next generation of Midwestern music makers is alive and well, and Paste is happy to present you with a small sampling of the best new artists incubated in and between the C-city trifecta of Cleveland, Columbus and Cincinnati. Include your own favorite Ohioan groups in the comment section below.
1. Bad Veins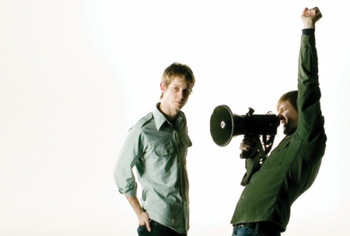 Hometown: Cincinnati
Members: Benjamin Davis, Sebastien Schultz
Album: The Mess We've Made
Snagging a mess of accolades (Target Music Maker from Tribeca Film Festival = big deal) and licensing deals in the wake of their 2009 self-titled debut, ornate post punkers Bad Veins just unleashed new tunes and tour dates with their latest album The Mess We've Made. If these new tracks contain a fraction of the atmosphere and emotion as the duo's previous synth/guitar orchestras, expect Bad Veins to continue their ascent into the indie stratosphere.
2. The Black Swans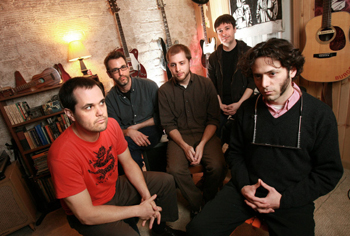 Hometown: Columbus
Members: Jerry DeCicca, Canaan Faulkner, Tyler Evans, Keith Hanlon, Chris Forbes, Jon Beard
Album: Don't Blame the Stars
The Black Swans craft effortless, moving folk rock layered in the confines of a Columbus garage (check out the cover of Don't Blame the Stars for confirmation). Singer Jerry DeCicca's croons about influences Roy Orbison and Prince, but his gentle tenor and intoxicating melodies are all his own.
3. Cloud Nothings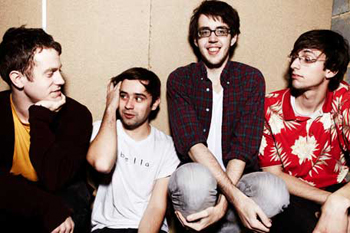 Hometown: Cleveland
Members: Dylan Baldi, Joe Boyer, TJ Duke, Jayson Gerycz
Album: Attack on Memory
Who saw this coming? Ambitious lo-fi pioneer and Cloud Nothings frontman Dylan Baldi fills the 2010 blogosphere with catchy gems "Can't Stay Awake" and "Cool Kid." Two years later The Cloud Nothings recruit superstar producer Steve Albini to release Attack on Memory, a raw outbreak of shredded vocal chords and menacing hooks. We can't decide which is better.
4. The Lighthouse and the Whaler


Hometown: Cleveland
Members: Michael LoPresti, Aaron Smith, Matthew LoPresti, Mark Poro, Steve Diaz
Album: The Lighthouse and the Whaler
The adorable lads behind The Lighthouse and Whaler weave organic folk rooted in gorgeous harmonies and acoustic finger acrobatics. New EP Pioneer hints at a more complex, '60s pop direction that might find its way to a new album set for release later this year. (Progress can be witnessed here).
5. Nick Tolford and Company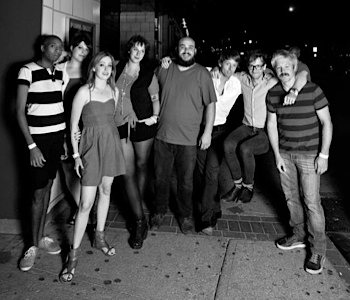 Hometown: Columbus
Members: Nick Tolford, Julian Dassai, Brian Travis, Mike O'Shaughnessy, Cecil Moore, Lara Yazvac, Katie Gartin, Leslie Jankowski
Album: Extraordinary Love
Nick Tolford's unmistakable vocals straddle the elusive line between the bluesy growl of Joe Cocker and the smooth soul of Sam Cooke. Supported by a full band with three backup vocalists, the result is a thick, nostalgic blanket of Motown tones and swinging beats.
6. Old Hundred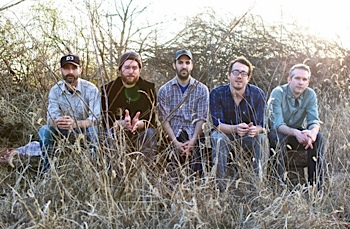 Hometown: Columbus
Members: Blake Skidmore, Jon Helm, Nate Gelinas, Hal Hixson, Gordy Smith
Album: Old Hundred
If you haven't noticed from previous entries, Ohio tends to foster a cache of excellent folk bands within its borders. Old Hundred is no exception, and is probably the most traditional group to pluck a banjo within this subset. The quintet is currently making trips to Appalachian wonderland Athens, Ohio (home to another band down this list), to record the followup to their wistful 2010 self-titled debut.
7. Phantods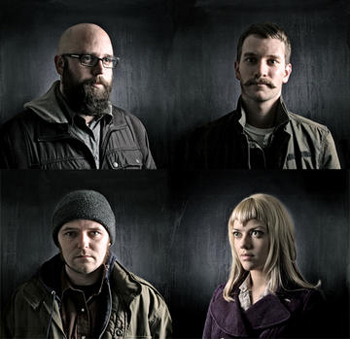 Hometown: Columbus
Members: Gretchen King, Daniel Hagquist, Alex Weinhardt, Kyle Frith, Kenan Edler
Album: Creature
Femme fatale Gretchen King fronts this honed group of art-school rockers who shift from Eastern European surf to serrated hard rock with graceful ease. Phantods have made great improvements to their powder-keg aesthetic and we can't wait to see what other styles they adopt as they move forward.
8. Pomegranates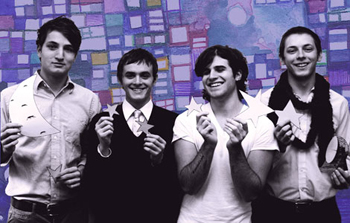 Hometown: Cincinnati
Members: Joey Cook, Isaac Karns, Jacob Merritt, Curt Kiser
Album: One of Us
Pomegranates specialize in angular, dreamy indie pop that drags the listener down a rabbit hole of hazy guitar textures and harmonies. Even though the quartet released a 12-inch vinyl just last August, their next LP Heaven will induce even more sleepy psychedelic splendor on June 5.
9. Southeast Engine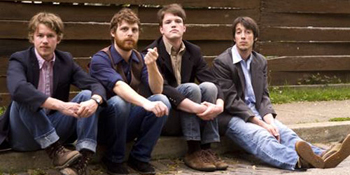 Hometown: Athens
Members: Adam Remnant, Leo DeLuca, Jesse Remnant, Billy Matheny
Album: Canary
Southeast Engine vocalist Adam Remnant may only be in his early 30s, but he sings with a sepia-toned vibrato that hints towards a hundred years of wizened experience. This folk-rock outfit has been around since 2007 and last year's Canary stands as a poignant high point in the group's trajectory, brimming with memorable acoustic ballads and tall-tale piano boogies.
10. Walk the Moon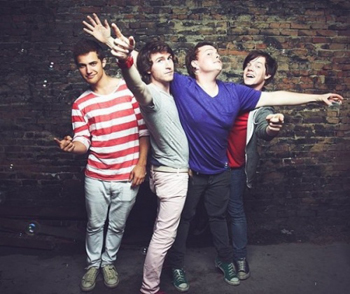 Hometown: Cincinnati
Members: Nicholas Petricca, Kevin Ray, Sean Waugaman, Eli Maiman
Album: I Want! I Want!
If you haven't heard Walk the Moon's epidemically contagious single "Anna Sun," it'll only be a matter of time before you do, and it'll take a scalpel to exorcise it from your head. These face-painting pop rockers just wrapped tours with The Kaiser Chiefs and Young the Giant and will return to the studio in July for an album released by RCA.