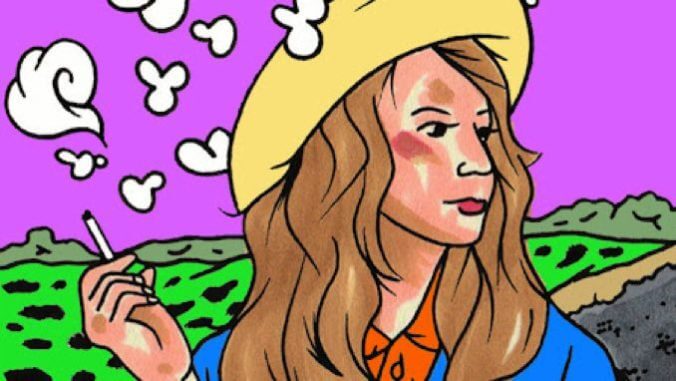 In 2006, Paste Magazine began capturing video performances of some of our favorite bands and Daytrotter began doing the same with audio. We joined forces five years later, and have since combined to capture 11,545 performances (and counting)—at the Paste Studios in Atlanta and New York; at the Daytrotter Studios in Davenport, Iowa, and Rock Island, Ill.; and at venues across the country and even internationally. We pride ourselves on the quality of these sessions and still can't believe the range of amazing artists we've been able to work with. Every weekday we'll highlight a favorite session from this deep and ever-growing catalog. Enjoy today's Paste Session of the Day below!
In 2015, Margo Price twice performed songs for Daytrotter's audio engineers. First, on May 25, she visited the Big Light Studio in Nashville, Tenn., to play "Well, You Can Do It Without Me," "Bout to Find Out" and "You Been Gone So Long." A few months later on Oct. 22, she came to Daytrotter HQ in Davenport, Iowa. There she recorded five more cuts: "Tennessee Song," "This Town Gets Around," "Four Years of Chances" and "Desperate and Depressed."
It's that second set we'll highlight today. The small-town Illinois native who'd relocated to Nashville had been making waves locally but had yet to release her first album, much less gone on to win Americana Music Awards. Three years later she'd be nominated for a Grammy for Best New Artist. But already, with her band The Pricetags, her old-school country vibe rings clear on these five songs, and her talent was already more than evident.
Check out all five tracks from the session below.
Margo Price
Session Date: October 22, 2015
Location: Daytrotter Studio, Davenport, Iowa
Songs: "Tennessee Song" | "This Town Gets Around" | "Four Years of Chances" | "Long Way From a Train" | "Desperate and Depressed"