Pet Shop Boys Hit Career Highs and Lows on Hotspot
The synth-pop duo ends their Stuart Price trilogy with mixed results
Music
Reviews
Pet Shop Boys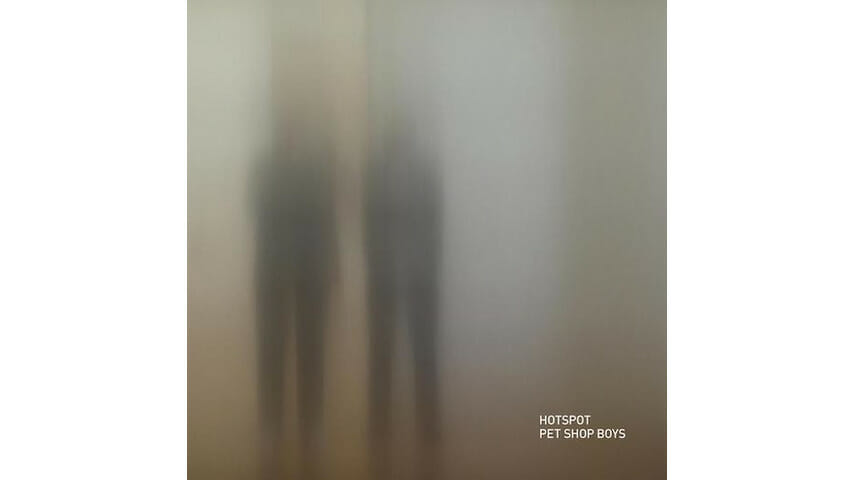 Hotspot, the 14th full-length from synth-pop legends Pet Shop Boys, is purportedly the end of a creative trilogy undertaken with producer Stuart Price. And from the sounds of this new album, it's the right time to end this partnership.
Their collaborative relationship came at just the right time, with Neil Tennant and Chris Lowe leaving longtime label Parlophone in 2012 following the lackluster, contractually-fulfilling album Elysium. They were more than ready for a creative reboot, and Price was the perfect musical defibrillator for the duo. He was an established presence in the electronic dance music world, recording under the monikers Les Rythmes Digitales and Jacques Lu Cont. He even managed to pull some brilliance out of late period Madonna (he produced 2005's Confessions on a Dance Floor). As proven by their fantastic run in the '00s, Pet Shop Boys weren't short of ideas: All the pair needed was a fresh voice to develop their new material and keep it modern.
With Price's assistance, Pet Shop Boys released two of the stronger albums of their post-'90s career with 2013's Electric and 2016's Super. The downside is that, with the bar set high by those records, Hotspot can't help but come off as a little flat. At least, it doesn't put its best foot forward: The opening trio of tracks are pleasant, but slight, even as they work in little sonic touches to pay homage to the history of Hansa, the Berlin-based studio where they were recording. It was there that Iggy Pop and David Bowie made some of the seamiest work of the '70s, and Pet Shop Boys evoke that era with dusky synth drones and languid rhythms.
Hotspot finally takes off with the injection of another youthful presence into the mix: London synth-pop group Years & Years. Their track "Dreamland" is joy personified, with Tennant and Olly Alexander floating atop an undulating disco beat and trading off lyrics of liberation. The album picks up steam from that point on, especially as it gets to what could be read as an interconnected suite that, if you bought this on vinyl or cassette, kicks off side two.
The protagonist of these songs, at first, insists they'd be better off staying inside where they can't get their heart broken on "I Don't Wanna." Soon, though, they're out in the club, letting a techno beat soundtrack the titular "Monkey Business" they want to engage in. Truth be told, the song is negligible on its own, but nestled in between "I Don't Wanna" and the glassy-eyed "Only The Dark," Tennant's entreaties to be brought "margaritas [and] champagne and red wine]" feels more like a shy soul overcompensating for their anxiety.
Before the album bows out, Pet Shop Boys unveil one of the best songs they've ever written with "Burning The Heather." A ballad in the mode of 2002's "Love Is a Catastrophe" and 1990's "Jealousy," Tennant embraces the autumn of his life with the poetic metaphor of removing old growth by fire as former Suede member Bernard Butler strums an acoustic guitar and a warm downtempo beat hovers nearby. "Where did I come from? / Where do I go?" Tennant sings, with a reflective pang audible in his delivery. "Time is so heartless / You don't want to know."
The warm glow of that song doesn't last as Hotspot concludes with the entirely inessential "Wedding in Berlin," which is about, well, getting married in Berlin. It does end the album on an energetic note with a fine house beat humming at its core, but the half-hearted lyrics are b-side material at best.
There's nothing to suggest in Hotspot that Pet Shop Boys are running low on inspiration. The album's highs are high enough to further prove that the duo has had the most consistent career of any of their synth-pop peers. But their best play will likely be to move beyond the Stuart Price era and pump some fresh blood into their creative veins.