Watch Phantogram Become Thrill-Seekers in Video for "You Don't Get Me High Anymore"
Image via YouTube
Music
Video
Phantogram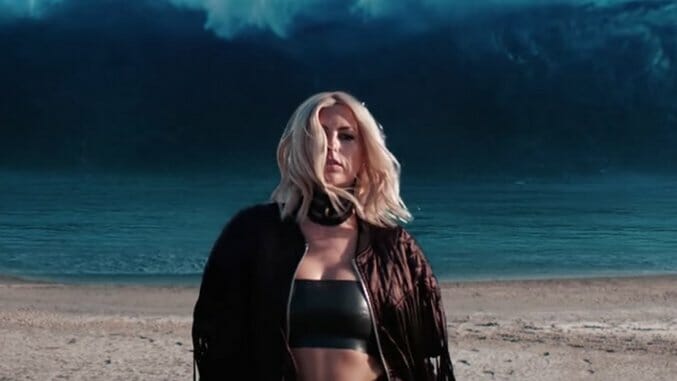 Last month, the duo Phantogram released the lead single, "You Don't Get Me High Anymore," off their forthcoming album, Three. The resentful and impassioned emotions boiling within the song promised a surely provocative video, and today, that promise rang true.
Shot by the Salton Sea, the sensual video shows the band getting reckless for the thrill of it, a long-missed feeling. Phantogram's Josh Carter told The Fader the following:
"You Don't Get Me High Anymore" is about the loneliness in superficial relationships and that feeling of not being able to find happiness in places that were once so easy to come across. The desolation in Bombay Beach represents that feeling really well. The area was once a promising vacation spot before the droughts and now it's a ghost town.
Three comes out on Sept.16. Watch the stunning "You Don't Get Me High Anymore" video above and listen to the duo perform "When I'm Small" via the Paste Cloud below.