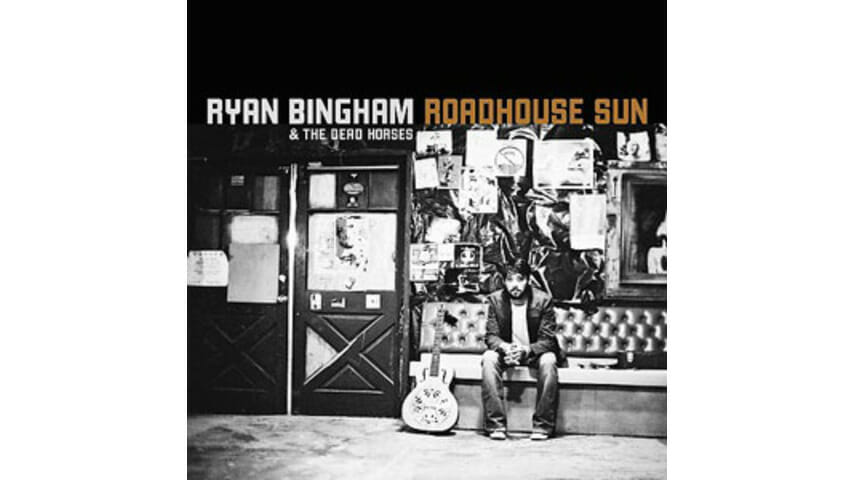 More frathouse than roadhouse
Homeless as a teenager, New Mexico troubadour Ryan Bingham worked as a ranch hand and semi-professional bull rider before turning to music. He released his debut in 2006 on a tiny Texas label, then signed to Lost Highway Records for 2007's Mescalito. He plays up those experiences on his new album Roadhouse Sun, especially on the opener "Day Is Done": "When the day is done," he sings, "I was born a bad man's son." Trouble is, he can't sell that line. With a rasp in his voice that sounds practiced and self-conscious, Bingham doesn't summon up any real danger or rowdiness, which makes "roadhouse" sound like an aspiration than a reality.
Listen to Ryan Bingham on imeem.
To their credit, Bingham and his backing band the Dead Horses do try to stretch out a little on the album, exploring some new and potentially promising '60s rock and r&b avenues. Of course, titling a song "Dylan's Hard Rain" and anchoring it to a Byrds riff is gutsy and self-defeating—few young bands could live up to those comparisons—but they play at a folksy pace that makes room for that chiming guitar and what sounds like a farfisa organ. The bulk of Roadhouse Sun, however, hews too closely to bland bar rock, as if they're drinking Bud Lights instead of Shiner Bocks. "Change Is" is soggy gospel, "Rollin' Highway Blues" makes an embarrassing attempt at a rap/talking blues hybrid, and most everything else rocks only adequately, with much less excitement and character than Bingham's backstory might suggest.