Sky Ferreira Expresses Support for Taylor Swift Amid Scooter Braun's Acquisition of Swift's Masters
Photo by Mike Coppola/Getty
Music
News
Sky Ferreira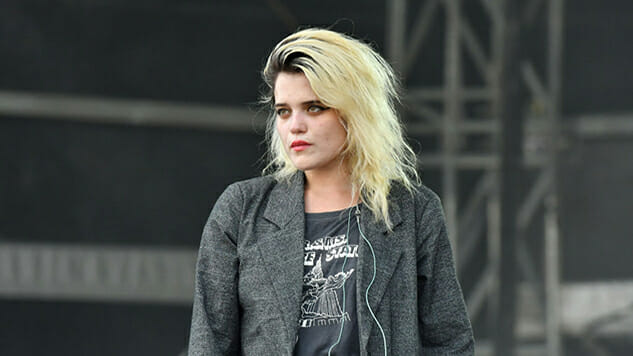 Sky Ferreira is the latest to respond to Taylor Swift's passionate denouncement of entertainment executive and talent manager Scooter Braun's acquisition of Big Machine Records.
Braun's acquisition of the label, which owns the master recordings of Swift's first six studio albums, was made public on Sunday, and Swift responded to the $300-million deal in a Tumblr post by calling it her "worst-case scenario" and "what happens when you sign a deal at 15 to someone for whom the term 'loyalty' is clearly just a contractual concept."
Swift went on to criticize label founder Scott Borchetta for selling Big Machine to the man at whose hands she says she has long endured "incessant, manipulative bullying."
"Any time Scott Borchetta has heard the words 'Scooter Braun' escape my lips, it was when I was either crying or trying not to," Swift wrote. "He knew what he was doing; they both did. Controlling a woman who didn't want to be associated with them. In perpetuity. That means forever."
In a show of support for the musician, Ferreira shared her own experiences of exploitation in the pop industry in a statement posted to her Instagram story, writing: "The entertainment industry is filled with under qualified bullies & morons with way too much power for their own good."
Ferreira, whose long, frustrated battle with multiple major labels is well-documented, elaborated that every contract she has ever signed has been set up to "take advantage" of her work and she is still paying the consequences for those she signed when she was 15.
"I have been mentally abused countless times," Ferreira wrote. "Gaslighting is a go-to tactic. Suffering isn't currency for having the opportunity to do what you love for a living."
Ariana Grande, Halsey, and past Swift acolytes Jack Antonoff, Haim and Alessia Cara are among those who also came to Swift's defense. On the other side of the hot take firewall are Braun clients Justin Bieber and Demi Lovato, who have come forward to support the entertainment executive.
Read Ferreira's full statement below.
Sky Ferreira giving her experience of the toxicity in the music industry alight of the Taylor Swift situation on Instagram pic.twitter.com/VTctGdOHHn

— Sky Ferreira Updates (@SkyFUpdates) June 30, 2019