Carrie Brownstein Opens up About Janet Weiss' Departure from Sleater-Kinney via Instagram
"She left. We asked her to stay. We tried. It's hard and sad."
Photo by Charlie Engman
Music
News
Sleater-Kinney
Carrie Brownstein posted a video to Instagram on Monday in which viewers can hear what appears to be a snippet of a Sleater-Kinney recording as a white circle expands and shrinks in the center of a black screen.
In the video's accompanying caption, Brownstein tagged the band's Instagram account and included the hashtag #sleaterkinney.
Earlier this month, the band's longtime drummer Janet Weiss announced she was leaving Sleater-Kinney, just weeks after the group had announced that their forthcoming, St. Vincent-produced record was set to arrive Aug. 16 via Mom + Pop.
In a comment on Monday's post, an Instagram user asked Brownstein why the other Sleater-Kinney members, i.e. Corin Tucker and herself, did not comment further on Weiss' departure, asking them to elaborate on how they are "moving forward." The user noted in an additional comment that they "saw the initial statement," posted by the band on July 1 in response to Weiss leaving, which is located below.
Brownstein responded to the user on Tuesday, asking, "What am I supposed to say?" She continued in a candid, paragraph-long answer to the question, writing that Tucker and herself asked Weiss to stay, will continue to "pick up the pieces" after she quit, and will "keep going" because they "believe in themselves." Her full response is below, in which she wrote, "it's a privilege to get to play music for people."
@pinkshyguy666 what am I supposed to say? She left. We asked her to stay. We tried. It's hard and sad. Most people would ask me, "hey are you ok?" That's the human response. She's left us with a job to do, a job we also expected and wanted her to be a part of. Her playing on this record is amazing and she's raved about this album to us and to Annie. But we have to keep looking to the future. Things change, even when those changes are hard and unexpected. Four amazing women worked on this record and we are going to honor that work. So, what's up? The usual….Women picking up the pieces when someone quits, because we have to and want to. We're going to keep going because we believe in ourselves and it's a privilege to get to play music for people. It's a new chapter. And all artistic entities have many chapters, if they're lucky. Either the music will resonate or it won't.
To see Brownstein's response to the user and their original comments, refer to the screenshots of their thread below.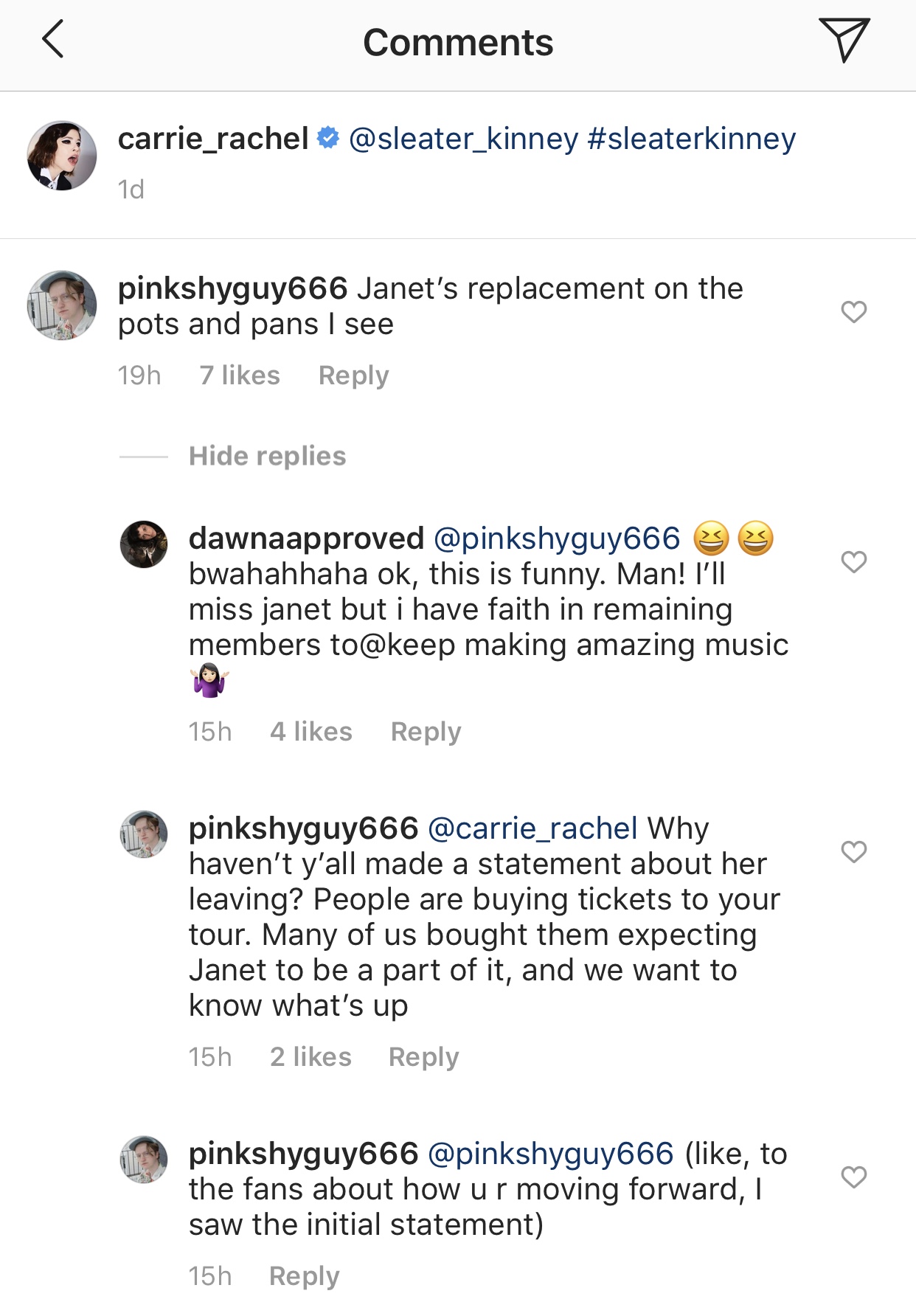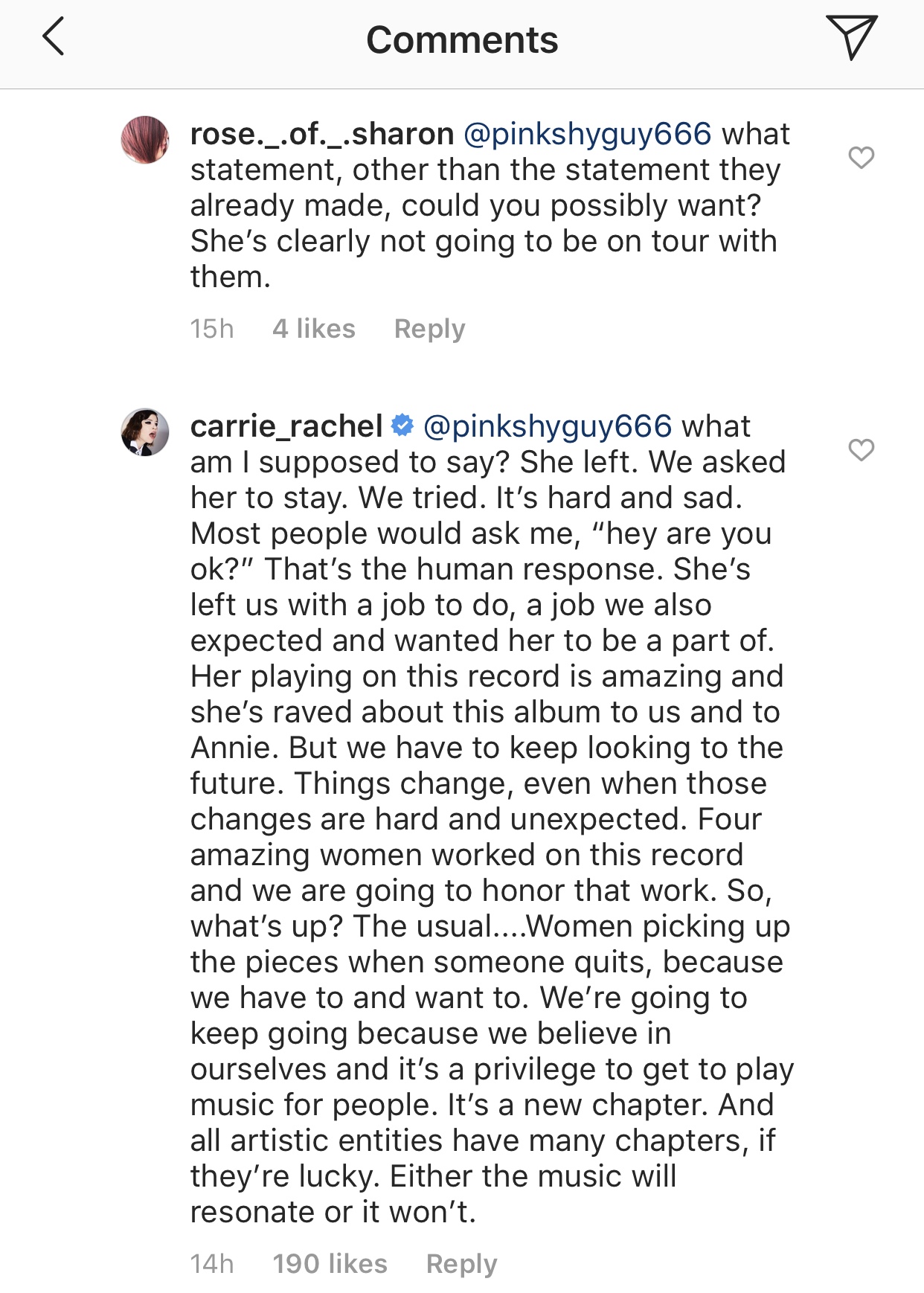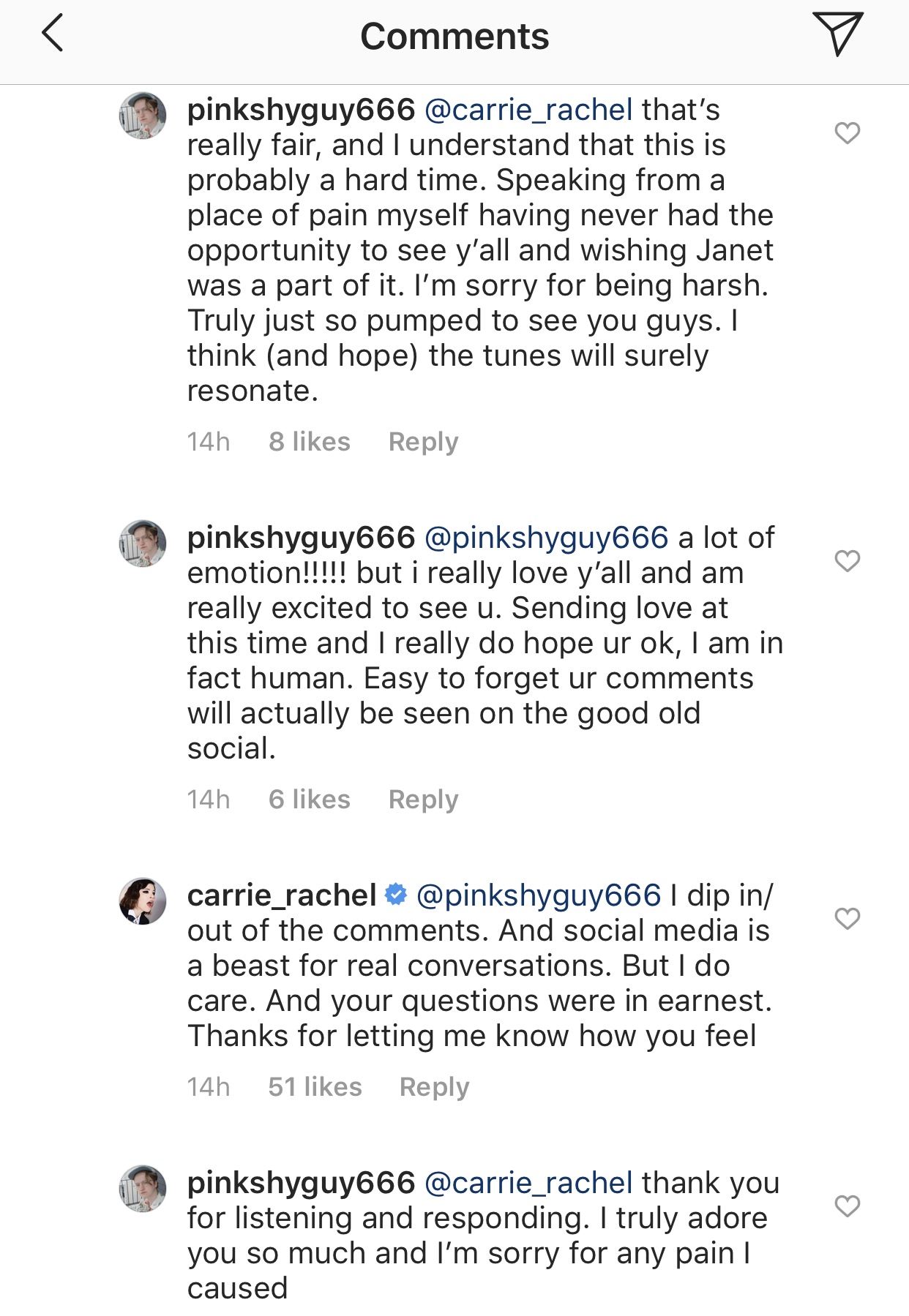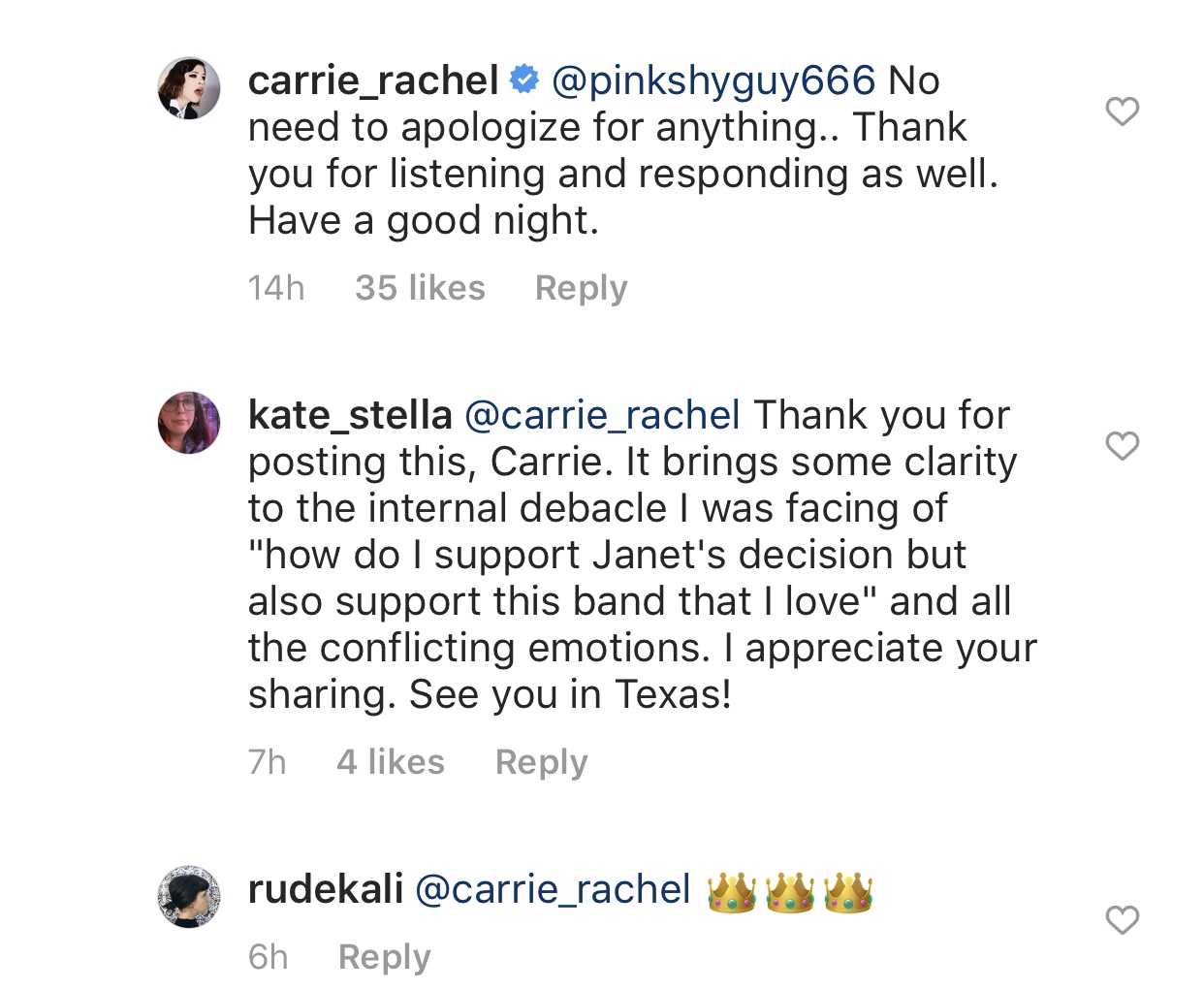 Listen to the snippet via Brownstein's post below.