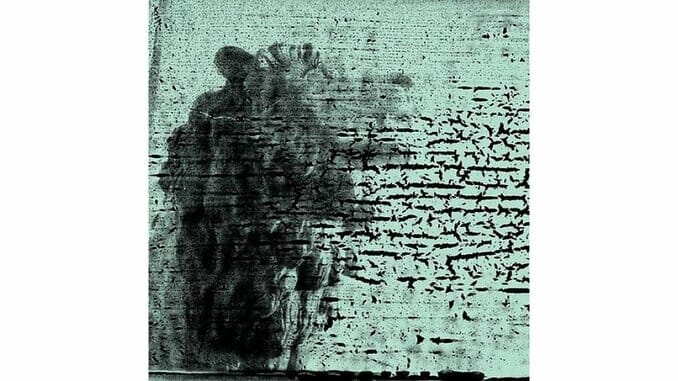 The Smashing Pumpkins played their first proper shows in Chicago in 1988. Billy Corgan was on bass, James Iha on guitar. Longtime bassist D'arcy Wretzky hadn't put a foot through the SP door, and a wonderful jazz drummer named Jimmy Chamberlin hadn't yet been recommended by a friend to Corgan. According to the rock 'n' roll history books, the drum role of one of the '90s' mightiest bands was first filled by a notoriously reliable and versatile drum machine of the 1980s. Its wildest guitarist played four hardly bendable strings.
The band, as referenced in many rehashings of its history, drew heavily on the post-new wave gloom of The Cure and New Order. And as loud and psychedelic as the Pumpkins emerged in '89 with Gish, did you ever wonder what Corgan and Iha would have produced if they continued down this path? The whimsy of The Cure mixed with Corgan's punishing power chords? No solos? Maybe it wouldn't sound anything like Smashing Pumpkins' new album, Monuments to an Elegy, but it was the first thing that came to my mind.
Aside from Adore, which was appropriately remastered and rereleased earlier this year, Monuments stands as the Pumpkins' biggest sonic outlier. There are no gnarly solos. The SP roar has been toned down to make space for shimmering synthesizers. While longtime fans will still feel at home with Corgan's snarl and majestic guitars—especially on opener "Tiberius"—Monuments will be remembered for its pop-focused (but not colder) take on the classic Pumpkins sound. Motley Crue's Tommy Lee makes a case as the best successor to the irreplaceable Chamberlin. Most importantly, there seems to be a new creative fire under Billy Corgan's ass, which he's partially credited to guitarist Jeff Schroeder's expanding role within the band.
For as much as Oceania felt like a heavy return to form, Monuments is familiar in the sense that Corgan's taking a thoughtful swing in a new direction. Past Oceania and Mellon Collie's arena-loud realms, or the psychedelic roar of Gish and Siamese Dream. Away from the not-easily-categorized Adore and its bleaker follow-up, Machina. Monuments is Smashing Pumpkins doing pop in ways they denied before, even with chart toppers like "Disarm" and "1979" under their belt.
Maybe the best example is "Drum + Fife," a late-album cut that peaks with Corgan's declaration: "I will bang this drum 'til my dying day." It's a track that's built on a shaky base—a long-winded guitar part for the verse, and drums that follow suit—but Corgan's full interpretation makes it one of the most immediate efforts on the record. Say what you will about his criticisms of bands like Foo Fighters and Pearl Jam, but Monuments does back up the sentiment that Corgan is one of the few '90s greats pushing to take chances in 2014. At Elegy's announcement, I couldn't have predicted tracks like "Monuments," whose chorus has a butt-clencher of a low synth, and the out-of-the-box drum programming for "Dorian," cheesy tom fills and all. There are still a few proper rockers. "One and All" would've felt right on Mellon Collie, while "Tiberius" is its own synth-soaked, wailing beast.
I do have problems with Monuments, though—most of which stem from the same things that make the album unique. Earlier, I mentioned that Monuments joins Adore as the two biggest sore thumbs sonically in the Pumpkins catalog. Adore was its own unique, self-realized world that toed somewhere between macabre folk, pop and hints of the complex industrial that was starting to emerge with Nine Inch Nails. It was grim, bleak, tear-inducing. There was still a certain warmth to it. And if the critics made one thing right this year, it was giving Adore the respect it deserved. Over the years, I'm not sure how much of the same I'll be able to say for Monuments. Songs like "Monuments" and "Dorian" are great. I'm not arguing this. They do, however, feel more disposable. That's something time will determine, and while I love sugary cuts like "Run2Me" on the surface—well, let's have a conversation in 2016 before I get ahead of myself. But I am glad Monuments exists—and that Corgan still remembers what the "alt" in "alt rock" stood for.