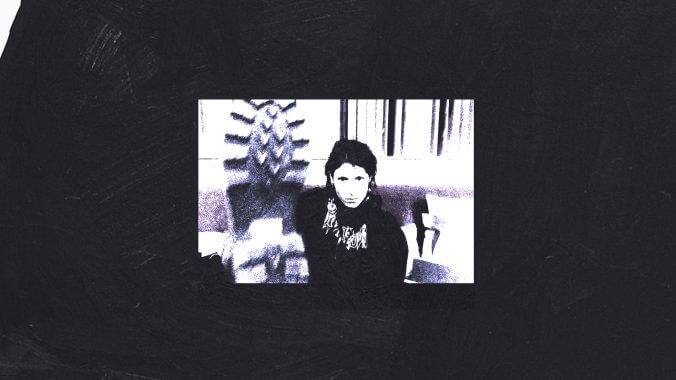 With her brand new album Tomorrow's Fire arriving October 13 via Polyvinyl, Chicago's Squirrel Flower has released "Alley Light." The beloved project of Ella Williams continues to expand its own universe, and "Alley Light" is no different—conjuring flickers of Springsteen-like storytelling and Heartland-inspired melodies. "She says she wants to go far, outta town in my beat up car," Williams sings from the POV of a down-on-his-luck guy with a dying car and a failing relationship. "Will she find another man who can take her there, when my drive burns out?" It's a huge, exciting turn for Squirrel Flower, and one of Williams' most well-constructed tracks to date.
Williams says of "Alley Light": "This song is about the man in me, or a man who I love, or a man who is a stranger to me. The video references a neo-noir Chicago heist movie where they use this thermal metal contraption to cut into a safe. They run around the city making sparks fly and getting up to no good. I wanted to do all that."
Watch the video for "Alley Light" below.