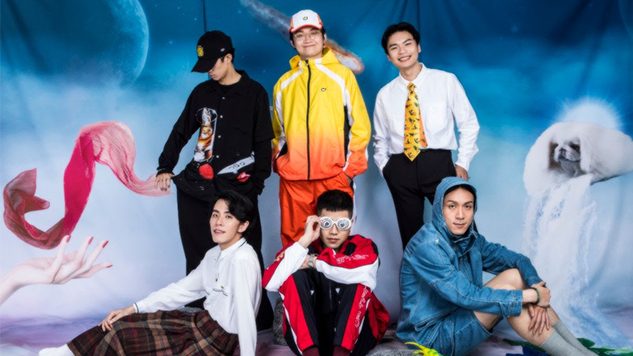 Daily Dose is your daily source for the song you absolutely, positively need to hear every day. Curated by the Paste Music Team.
Taiwan's Sunset Rollercoaster are ready to make you fall in love with their ever-so-smooth new EP Vanilla Villa. Clocking in at just over seven minutes, the six-piece's latest effort is described as "cute prog rock." It's a concept EP, meant to be listened to from start to finish, but the last track "Villa" is a clear standout.
As Paste's Scott Russell says, the track sounds "like if elevator/waiting room music was good." Fans of Haruomi Hosono will certainly enjoy how "Villa" is transportive in the easiest way, like a tropical breeze that just happened to pick you up from your humdrum life and drop you off on a sunny beach, Mai Tai in hand and cares nowhere to be found.
Frontman Kuo-Hung Tseng said of the EP in a statement:
Vanilla Villa tells the story of an alien creature who desires to take the human he has secretly fallen in love with to a villa, chilling and loving her there forever. Musically, "Welcome To," is like when you're checking the weather report on TV, you're hearing background music, a chill melody with a little bass and synth. "Vanilla" is like an old country song from the '70s while "Villa" gets into more soul, funk, and jazz.
Since forming about 10 years ago, Sunset Rollercoaster have attracted a loyal fan-base around the world, in part because they choose to sing in English. Tseng first learned the language through Sesame Street, and later through nu-metal. The six friends, who first met at Taipei's now-defunct indie music venue Underworld, are very deliberate in their lingual choice. Tseng explained how the choice to have English lyrics sets them apart:
I can't say we're the only band singing in English in Taiwan, but it's very rare. When someone is singing in Chinese, it's important that every word they say has meaning—especially in Taiwan. Singing in English gives me freedom, and makes me feel like I'm a unicorn, like I'm flying in a sea of imagination.
Listen to "Villa" starting at the 4:21 mark in the video below or, as Sunset Rollercoaster suggest, let the whole EP wash over you from start to finish. Check out the details of Vanilla Villa and the band's tour dates from their forthcoming Business Trip Tour (North American dates remain TBA) further down.
Vanilla Villa EP Tracklist:
01. Welcome To (00:00-01:48)
02. Vanilla (01:49-04:20)
03. Villa (04:21-07:02)
Vanilla Villa EP Art: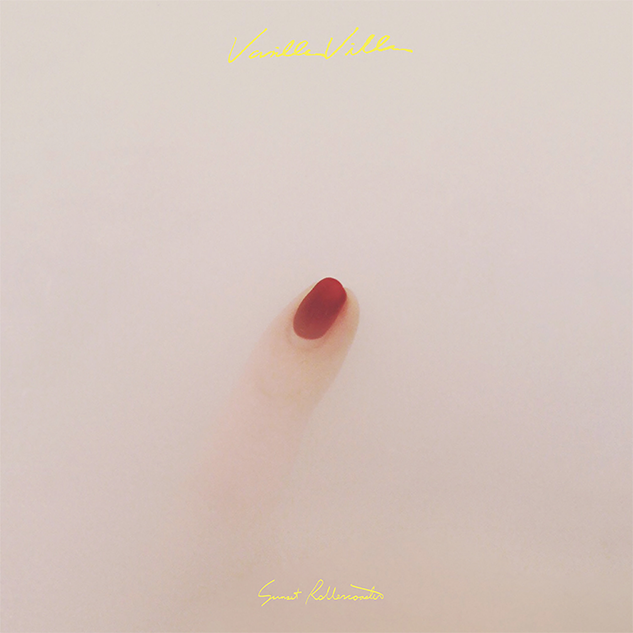 Sunset Rollercoaster Tour Dates:
May
01 – Tianjin, China
03 – Nanjing, China
04-05 – Shanghai, China
08 – Changsha, China
09 – Guangzhou, China
10 – Guangzhou, China
11 – Shenzhen, China
12 – Hong Kong
15 – Kunming, China
16 – Chongqing, China
18 – Wuhan, China
19 – Chengdu, China
21 – Xi'an, China
23 – Zhengzhou, China
24 – Jinan, China
25-26 – Beijing, China
June
02 – Stockholm, Sweden @ Obaren
05 – Berlin, Germany @ Badehaus
06 – Hamburg, Germany @ Hakken
07 – Utrecht, Netherlands @ Ekko
08 – Amsterdam, Netherlands @ Cinetol
09 – Cologne, Germany @ Blue Shell
10 – Gent, Belgium @ Dok
12 – Brighton, U.K. @ The Green Door Store
13 – Bristol, U.K. @ Exchange
14 – Manchester, U.K. @ The Deaf Institute
15 – Dublin, Ireland @ The Sound House
16 – Glasgow, U.K. @ Broadcast
17 – Leeds, U.K. @ Headrow House
18 – London, U.K. @ The Dome
19 – Paris, France @ La Maroquinerie
21 – Barcelona, Spain @ Sala La Nau
22 – Madrid, Spain @ Sala El Sol
24 – Caldas Das Taipas, Portugal
25 – Barcelos, Portugal @ Teatro Gil Vicente
26 – Aveiro, Portugal @ Gretua