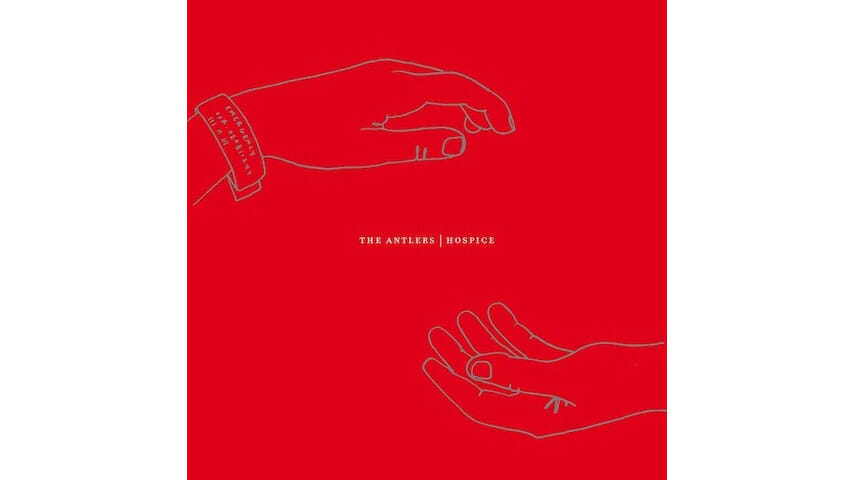 Originally the solo vehicle of singer, songwriter and multi-instrumentalist Peter Silberman, The Antlers reached an early apex with the release of their third album Hospice in August 2009. Both haunting and harrowing, it told the tale of an unwieldy relationship filtered through the perspective of a hospice worker and a dying patient. The Brooklyn-based band underscored the storyline with written descriptions that helped move the narrative along, but given the sweep and scope of its songs, the inherent drama was already well implied.
Side one formed a continuum, with songs such "Kettering," "Sylvia" and "Atrophy" maintaining a consistency of ethereal ambiance. The second side continued the transition, ultimately resulting in "Shiva" and "Wake," each illustrating how patient and caretaker share the experience of transitioning from end of life into the tranquility of a peaceful passing. Only the song "Bear" showed any real uptick in energy.
As The Antlers were moving away from Silberman's solo signature and more towards band branding, the instrumentation became increasingly more pronounced with accordion, trumpet, keyboards, bowed banjo and harp adding to the atmospheric effects. Guest Sharon Van Etten takes lead vocals on several songs, her soaring soprano taking each of these offerings into higher realms.
For the album's 10th anniversary reissue, The Antlers' label Frenchkiss is offering the album as a double disc white vinyl pressing, providing the listener with an opportunity to fully dissect the effort in its entirety song by song. Given the fact that there's little break between the tracks, spreading them out across two albums seems to make sense for those who want to fully focus on each selection without the outro of one running into the intro of another. It doesn't ease the eeriness that's especially inherent in its final entries, but it does allow a segue of sorts without detracting from the flow overall.
In retrospect, Hospice remains an album of singular beauty and gilded execution, despite themes that may seem troubling or turgid at the outset. A supreme example of The Antlers' at their most ambitious, it's a singular spectacle that's well worth revisiting.