Grammys Revise Voting Process to Avoid "Popularity Contest"
Photos by Kevork Djansezian/Getty, Kevin Winter/Getty
Music
News
The Grammys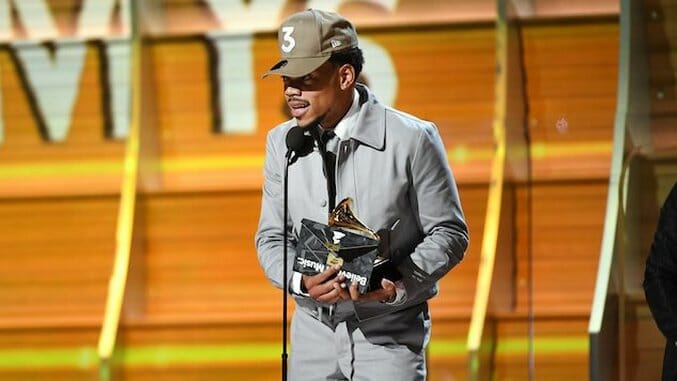 The Recording Academy has announced new revisions to the Grammys voting process, some of which address widespread complaints of the awards show becoming out of touch in recent years (e.g., when 2016 nominees Justin Bieber, Drake and Kanye West announced plans to boycott the awards, citing their lack of relevance and representation).
After its annual review of the awards' rules, the Recording Academy announced it will establish review committees for Rap, Contemporary Instrumental and New Age categories in order to curb the popularity bias that seems to exist in these fields.
Bill Freimuth, the Academy's senior vice president of awards, told Variety:
For Rap, and the other categories to a degree, a lot of their argument was kind of similar — it was going more to big-name folks and felt like more of a popularity contest. That's not to say that someone who's very famous can't put out a fantastic track or album, but maybe some younger up-and-coming folks deserve that spotlight.
The Academy has also announced that they are joining the rest of us in the modern age by moving to online voting. The change encourages more voter participation due to convenience and prevents previous issues they've had with paper ballots being filled out incorrectly.
Other changes include songwriters being eligible to receive Grammys for album of the year, expanding their definition of an album to allow for more inclusion for classical, dance and jazz fields, and permitting separate versions of songs written for visual media to be submitted in different categories. You can read the detailed list of amendments here.
Nominations for the 60th annual Grammys will be announced on Nov. 28. The show will air Jan. 28 from Madison Square Garden.